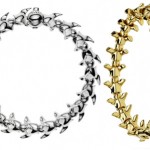 What is with body parts suddenly becoming appropriate to wear as fashion? First Lady Gaga turns the world on to wearing raw meat, and now apparently bone-inspired pieces are being sold as accessories.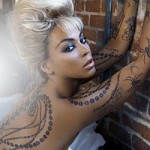 Last Thursday kicked off of the 6th edition of the London International Tattoo Convention, where up to 20,000 attendees gather to learn and share ideas and innovations in the tattoo market.
In this past week not one, but two fashion labels are following the trend that Chanel kicked off last year, and have included temporary tattoos as part of their upcoming collections.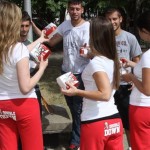 We'd like to take this week's "If Everyone Jumped" column to update you, dear readers, on a few past IEJ topics.
First up: the taxi cab as marketing tool trend.

With New York Fashion Week officially underway, we wanted to take a closer look at one of first and highly anticipated shows to hit the runway. Project Runway winner, Christian Siriano's Spring/Summer collection hit the catwalk in unbelievable style. The "safari glam" clothes and enormous, draped evening gowns were stunners, but what really stole the show were the fierce footwear for the designer's Payless collection.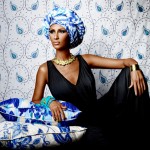 Everyone knows Iman for her success as an international supermodel and cosmetics company founder. The inspiration for Yves Saint Laurent's "Africa Queen" collection, for fourteen years the singularly named beauty graced the runways of the world's most renowned fashion designers. Before Tyra, Heidi Klum and the other model moguls we know today, Iman was one of the first to capitalize on her modeling background with an entry into business via Iman Cosmetics.
Launched in 1994, the company focuses on products designed for women of color. Today Iman is broadening her creative design talents collaborating with Design Consultant, Carlos Mota on a new home fabrics line called IMAN Home.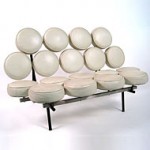 If you love fashion, thrifty finds and helping a charitable cause, they all go hand in hand at Housing Works. The place is an absolute haven for vintage and designer clothes, accessories, shoes, art, books, furniture and home goods. If that weren't reason enough to love it, all of the proceeds from the deeply discounted deals go towards helping those who are homeless and living with HIV and AIDS.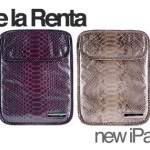 We've been keeping you up to date with the all the new technologies emerging left and right- along with the fashionable accessories designed to complement them!
The newest must-have gadget, the iPad, now has sleek, trendy and stylish accessories from major designers. If you don't want to scratch your diamond studded iPad, Louis Vuitton has a case coming in 2011, Gucci's taking pre-orders for their version now, and Hermes is putting together "special order" versions with matching headphone holders. Oscar de la Renta, however, beat them all to the punch when he sold iPad covers on his website.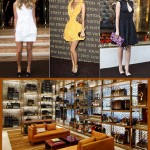 Days after opening a grand, multi-level London flagship store with a private shopping area for VIP guests, the UK's Advertising Standards Agency banned Louis Vuitton from using two of their ads on Wednesday. The agency, which investigates reports from the public, said the images mislead consumers to believe the label's products are handmade, though the bags, wallets and other accessories LV is famous for are crafted by machine.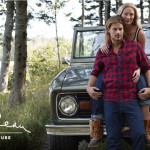 Retailers are constantly reinventing themselves and their products to keep up with the times. L.L. Bean is no exception: the almost 100-year old company reached into the archives to update some of their classics to better fit more modern styles. Slated for a much-anticipated release this March, the collection will cover menswear, womenswear, accessories and […]