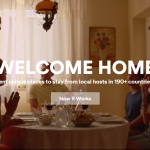 No, it's not by showing them vaguely sexual line drawings, but that's surely gotten a smile out of at least a few travelers.
So Airbnb officially has a new logo to go along with a newly designed site. While their massive $776 million in funding has given them a valuation higher than that of publicly traded travel booking site Expedia, it's the jokes across social media and blogs that are really putting the company in the big leagues. […]
AirBnB has been dealing with quite a bit of negative publicity as the story of a California woman, whose apartment was ransacked, robbed and trashed, circulated on popular blogs and mainstream media sites. While the investigation into that case continues, it seems the whole apartment ransacking facilitated by AirBnB thing isn't a one off incident, as previously implied by the company.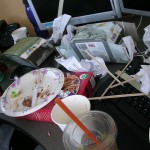 AirBnB recently raised a $112 million venture capital round that put it in the billion dollar valuation club. If the story of one traveler's experience with the site is proven to be accurate, they may need to set aside some of that money for an insurance policy to maintain user trust in the site. While more protections on both the renter and apartment owner side will need to be put in place, there are a few parts of this particular story that draw us back to "proven to be accurate."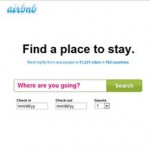 Airbnb (short for Airbed and Breakfast), a marketplace for travel room and apartment rentals is raising $100 million at a valuation of $1 billion. That's quite some airbed.