Unlike online influence, red carpet influence is one of those things that's difficult to measure. The best (and worst) dressed awards are often handed out without rhyme or reason. Supermarket tabloids and gossip columnists usually play it safe and give best dressed to stars who go with a cookie cutter gown, while worst dressed goes to anyone who takes a fashion risk. Fashion blogs normally go the other way, praising those who aren't afraid to look more runway than red carpet, and applying a snooze label to those who play it too safe.
Since there's no measurable way to tally best and worst dressed, we'll just add our favorites to the mix.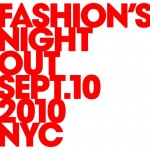 Last year we covered Fashion's Night Out from Paris, where we caught up with Carine Roitfeld, to London and New York. Each city was an overall success in terms of bringing out the shoppers, but the feel of each event was distinctly different. The Paris Fashion Celebration Night focused exclusively on the high end merchants […]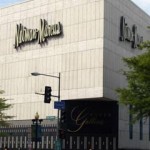 Ginger Reeder, a spokeswoman for Neiman Marcus has officially verified that the newest brand location in Dallas, TX is actually a "laboratory" to test lower priced shoes, handbags and sportswear.
We think Neiman's has an interesting approach to surviving the hardship. The new Dallas branch is built in a in a not-so-wealthy neighborhood, and the company has cut down on staffing to appeal to the broader demographic of middle-class shoppers.