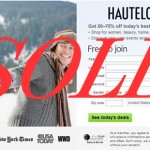 While Gilt and Groupon may be top of mind in their categories, here's another reminder that some very profitable things are happening with brands who have marketshare, even if they don't lead in mindshare: Hautelook, the flash sales site which launched in December 2007, was just acuiqred by Nordstrom for $270 million.
This weekend Signature9 attended Diet Pepsi's Style Studio event in SoHo as part of New York Fashion week, and we have to say we were a bit disappointed with the whole thing. The night promised to include designs by Jonathan Adler, a Diet Pepsi "Skinny Bar" and most importantly a window display by Barneys' Simon Doonan, who was recently moved from being their creative director to "creative ambassador at large."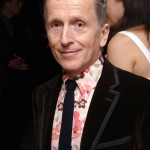 In an interesting and somewhat shocking move, Barney's announced that Simon Doonan, who has been with the brand nearly 25 years, will no longer serve as creative director. Taking his place effective January 17 is former W magazine editor Dennis Freedman.
This week, Barneys celebrated the opening of its first Brooklyn Co-op on Atlantic Avenue in the Cobble Hill section of town. The doors opened at 10 a.m. without a line of anxiously waiting shoppers, but a large crowd eventually made its way through the doors once they were open.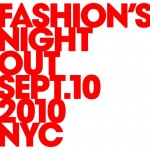 Last year we covered Fashion's Night Out from Paris, where we caught up with Carine Roitfeld, to London and New York. Each city was an overall success in terms of bringing out the shoppers, but the feel of each event was distinctly different. The Paris Fashion Celebration Night focused exclusively on the high end merchants […]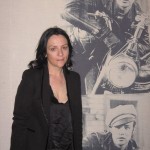 The PR CEO start of Bravo TV's "Kell on Earth" spoke to a small group of editorial interns, fashion-obsessed youngsters and public relations entrepreneurs at the Bryant Park Reading Room Series Wednesday, and she had a quite frank earful on the future of fashion.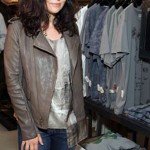 A capsule menswear collection by the socially-conscious fashion label Edun made its debut at Bloomingdale's in New York Wednesday night with a party featuring DJs Tony Touch and Crazy Legs of the Rock Steady Crew, who showed off some break dancing moves at the event.
Barney's Co-op, a younger, more accessible division of Barney's New York, will open its first store in the Cobble Hill section of the borough, with Swarovski Crystal, North Face and Anthropologie reportedly scouting the scene in Brooklyn. The question is whether this is a smart move in keeping with the push for high end brands to appeal to a younger crowd.
In terms of volume online, Macy's attracts more visitors earning $100,000+ than higher end department stores Nordstrom and Neiman Marcus combined (Anna Wintour's Fashion's Night Out appearance at Macy's last year suddenly makes sense).  Though they probably aren't the first name you'd associate with designer fashion, there are a massive number of people who match […]