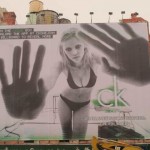 CBS News reported on Monday that pedestrians walking by the latest Calvin Klein billboard in New York City at East Houston and Lafayette have spotted something highly inappropriate in the ad. These folks don't find Lara Stone's almost-naked body offensive; rather, they believe a hidden curse word was planted in the photo.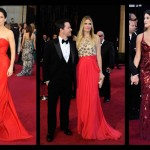 So now that you know who won the actual Oscars last night – congrats, Natalie! – let's discuss who won on the red carpet. There aren't any official awards for style, but if we had to submit a choice for the fashion Oscars (c'mon MPAA, make it happen!) here are our picks for each category.
Unlike online influence, red carpet influence is one of those things that's difficult to measure. The best (and worst) dressed awards are often handed out without rhyme or reason. Supermarket tabloids and gossip columnists usually play it safe and give best dressed to stars who go with a cookie cutter gown, while worst dressed goes to anyone who takes a fashion risk. Fashion blogs normally go the other way, praising those who aren't afraid to look more runway than red carpet, and applying a snooze label to those who play it too safe.
Since there's no measurable way to tally best and worst dressed, we'll just add our favorites to the mix.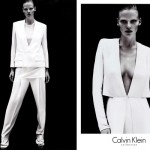 Calvin Klein sure does love Lara Stone. Their fall 2010 ad campaign that featured the Dutch beauty marked the first time in years the label used one face for all three of its brands, and Stone exclusively closed the label's spring 2011 show. Now, photos of the latest Calvin Klein ads featuring Stone have been released.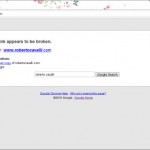 L2, a luxury think tank focusing on digital innovation, recently published their second annual Digital IQ index, a ranking of luxury brands online initiatives.
While the exact order of the top 10 or so sites could be up for discussion, they seem to be fairly accurately positioned. Past the top 10, however, things get strange and seem to prop up some of fashion's idiot savants.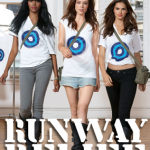 Breast cancer is an issue of vital importance among women, fashion's largest consumer group. Since 1994 Fashion Targets Breast Cancer (FTBC) has been the most successful response from the fashion community designed to raise public awareness about the importance of breast cancer research, education, screening and patient care.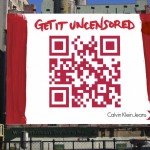 Calvin Klein Jeans is known for having fairly racy billboard advertisements, or just racy ads in general. Last year the label debuted an ad in New York City depicting a two guys and a girl in a threesome, and a fourth undressing on the floor that was too suggestive for many people. This year it looks like the brand is trying to capitalize on that history while avoiding it at the same time.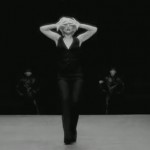 After lots of "leaks" Lady Gaga finally released the full version of her video for the song Alejandro on Tuesday.
Not everyone is a fan though. Katy Perry, who prefers crazy wigs and controversial outfits of a less religious variety tweeted "using blasphemy as entertainment is as cheap as a comedian telling a fart joke." And like much of Madonna's early work, we're pretty sure a condemnation from the Catholic church isn't too far around the corner.
If your religion is fashion, read on for information on the video's most prominent fashion players.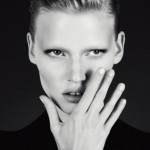 Just when you thought Lara Stone couldn't get any hotter, the Dutch beauty, who is ranked the No. 1 female model in the world by Models.com, signed on to pose for Calvin Klein Collection, ck Calvin Klein and Calvin Klein Jeans for fall, marking the first time in years the label has used one face to advertise all three brands.