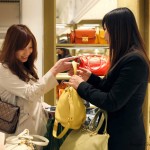 Car companies, watch makers and fashion brands and other producers of luxury good have seen the writing on the wall for some time, and now it's official: Chinese shoppers account for more luxury sales than their US counterparts.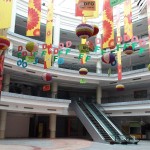 For mainland China, import duties typically make the same goods 50-70% more expensive than they would be in cities outside of China. In France alone, a survey by Global Refund estimated that Chinese shoppers were responsible for nearly $1 billion in purchases. Perhaps in response to those type of statistics, China is preparing to reduce or eliminate the high import duties that drive consumers outside of mainland China for shopping.
A dairy farm in China claims to have successfully genetically modified cows so that they produce human breast milk. If government approval is granted, the cow-produced "human" milk could be on supermarket shelves in China in three years. Maybe the breast milk ice cream shop was on to something.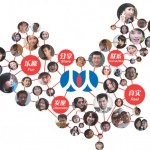 RenRen, a Chinese social network, just had a very successful IPO that raised $743 million for the company on shares priced at $14 (the high end of what many analysts anticipated). Currently, the stock is trading at $16.76 per share, giving the company a valuation of $6.5 billion on revenue of $67.5 million in 2010 – up 64% from 2009 revenues.
There's certainly value in the network, but we have to go against the many media outlets who've promoted RenRen as "the Chinese Facebook." It's not.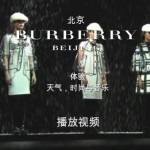 Over the past weekend, Beijing's much-hyped ban on outdoor advertisements that promote "hedonism, lavishness and the worship of foreign things" took effect.
While some luxury brands have limited their digital efforts in China to Chinese-language versions of their websites, others have taken steps to harness the growing popularity of online shopping.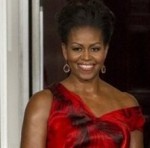 Anna Wintour and Vera Wang attended last night's state dinner in honor of the People's Republic of China, but Michelle Obama took top fashion honors of the night in a red Alexander McQueen gown from the Resort 2011 collection.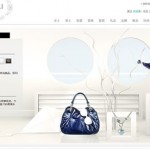 Over the past few years, as Chinese consumers have embraced e-commerce, online retailers specializing in European luxury goods have become wildly popular with shoppers looking to sidestep China's heavy luxury taxes. These independent online shops — often run by Chinese overseas students in their spare time — by and large are hosted on Taobao, China's hugely successful answer to eBay, and process payment through Alipay, Taobao's answer to Paypal. Recently, however, Paypal linked up with China UnionPay in an effort to compete with Alipay — which claims 3/4 of China's online payment market — offering Paypal accounts that allow customers to shop on overseas websites.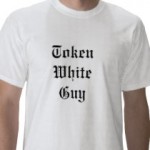 If you're a white man or woman who has always had a desire to see China, but finding a job teaching English an international company willing to transfer you proves difficult, it turns out there may be another option.
Though it sounds like fodder for Stuff Chinese People Like (inspired by Stuff White People Like, of course), token white person is actually a job some Western expats in China have made into a career.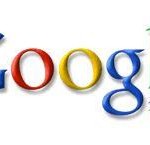 Yet another chapter in the saga of China vs. Google opened up today. Despite talks between the search engine behemoth and the Chinese government, Google announced today that the launch of two Android phones (previously scheduled for tomorrow) has been postponed. The launch of the phones, from Samsung and Motorola on the China Unicom carrier, […]