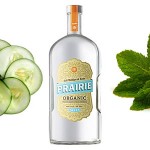 Welcome to the weekend! Maybe you're exhausted from fighting it out over a name, or you've seen some of the tattoos people are getting lately – and goodness knows you might need a stiff drink after that.
We asked the experts we spoke with last week to give us their suggestions for the best under the radar alcohol brands, as well as drink recipes that will carry you through the year, and keep you ahead of the 2011 alcoholic drink trends.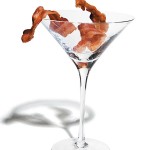 If you love bacon in the morning but want to avoid the unhealthy side effects of eating it for breakfast, you can now enjoy the bacon flavor fat free.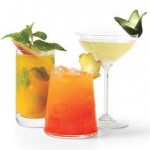 If you're having a barbeque for July 4th this weekend – or just planning on sipping some fruity drinks with friends this summer – and you want to serve some original summery cocktails, mix up one (or a few!) of our favorites. Then turn up some steel drum music, close your eyes and imagine the sound of the ocean and beautiful white sand beaches.
If you're over the age of eight, Halloween is not so much about candy and costumes as it is about cocktails and costumes. Whether you're throwing your very own bash or just looking for some dark and delicious options for your evening out on the town, we've found the best Halloween cocktails around – all for your sipping […]