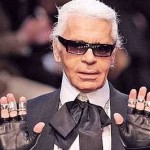 The latest fashion trend isn't necessarily happening on runways, or even in the stock markets, but in the media. While designers are notoriously fickle when it comes to how their collections are covered, with age there apparently comes a lack of concern over how thoughts on competitors are presented.
Plus sized shoppers have been trying to let retailers know that an interest in designer clothes doesn't diminish relative to an increase in size for years. Now, it seems at least one has gotten a few high end fashion lines to listen up. Starting with this season's fall/winter collections, Saks Fifth Avenue will carry clothes from Chanel, Dolce & Gabbana, Yves Saint Laurent, Alexander McQueen, Fendi, Donna Karan, Valentino and Roberto Cavalli in size 14 – up to size 20 for some.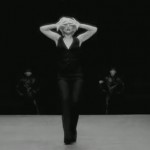 After lots of "leaks" Lady Gaga finally released the full version of her video for the song Alejandro on Tuesday.
Not everyone is a fan though. Katy Perry, who prefers crazy wigs and controversial outfits of a less religious variety tweeted "using blasphemy as entertainment is as cheap as a comedian telling a fart joke." And like much of Madonna's early work, we're pretty sure a condemnation from the Catholic church isn't too far around the corner.
If your religion is fashion, read on for information on the video's most prominent fashion players.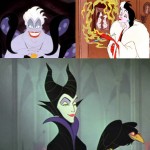 MAC announced it took inspiration from four Disney devils for its Venomous Villains collection, and that is just about all they are revealing about the line to debut late this September in all MAC locations. Lipstick, lip gloss, powder and blushes priced between $12 and $29.50 will be featured in this limited edition set, so we're thinking the pink complexion of the Queen of Hearts from Alice in Wonderland may have inspired blushes to appear alongside products thought of with the more obvious muse, Cruella De Vil.
What do you get your mom when you're too old for arts and crafts? If you're on the positive end of the economic pickup, skip the standard flowers and cards this year and consider luxury Mother's Day gifts that are sure to be well loved even if your mom's the kind of woman who already has everything.
Click to view and buy our top 9 choices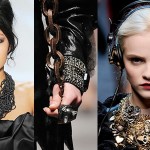 When it comes to fashion bigger isn't always better, but the same may not hold true for  accessories. Chunky chains and jewels have made quite a comeback over the last year or so, with many celebrities, designers and stylists all seen sporting the trend. We've seen roundups of runway inspired pieces {Style Bakery} and big […]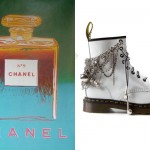 In honor of their 40th anniversary, Interview magazine is curating Morgan's Semi-Automatic for Miami Art Basel. The concept – sleek vending machines filled with luxury items, kicked off at last year's show with designers like Jean-Paul Gaultier, Moschino, Boudicca and Richard Nicoll. The Interview selection will include Jil Sander, the Prada Marfa sign (in case […]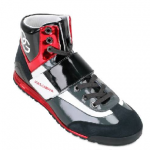 Luxury designer shoes are becoming more common place these days. With Missoni collaborating with Converse on a sneaker to Christian Siriano for Payless, everyone is working on a luxury shoe. But there are still those few designers that keep the quality (and the price) for a truly unique shoe. Here are a few of the […]