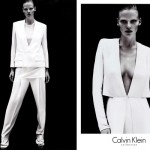 Calvin Klein sure does love Lara Stone. Their fall 2010 ad campaign that featured the Dutch beauty marked the first time in years the label used one face for all three of its brands, and Stone exclusively closed the label's spring 2011 show. Now, photos of the latest Calvin Klein ads featuring Stone have been released.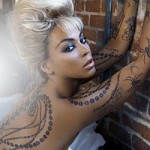 Last Thursday kicked off of the 6th edition of the London International Tattoo Convention, where up to 20,000 attendees gather to learn and share ideas and innovations in the tattoo market.
In this past week not one, but two fashion labels are following the trend that Chanel kicked off last year, and have included temporary tattoos as part of their upcoming collections.
New York City got a taste of fall this week, with temperatures dropping to the low seventies and gusty winds kicking up. Since Mother Nature dropped a little fall preview on us New Yorkers, Signature9 decided to give a fall preview as well with our favorite early autumn recipes, compiled from around the net. We've got crispy nuts, spicy apples and – of course – pie! Enjoy!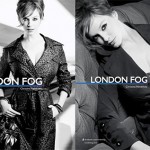 News spread this week of Christina Hendricks' starring roll in the fall ad campaign for trench coat label London Fog. The Mad Men actress' appearance in the ad pictures marks one more label in the celebrity-as-face-of-the-brand camp at a time when the battle between models and Hollywood types runs high.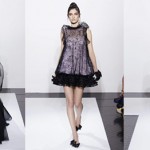 Former Fendi bag designers and Valentino accessories team Maria Grazia Chiuri and Pier Paolo Piccioli showed "The Dark Side of First Love," their fourth couture collection as the head designers for Valentino this week in Paris to mixed reviews.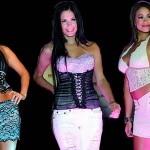 The cast member of MTV's The Jersey Shore debuted her collection over 4th of July weekend at the Palms Casino Resort in Las Vegas – as highly fitting a place for the presentation as the name is for the clothes – but Farley could learn a thing or two from John Galliano.
Francois Nars did not just hire Daphne Guinness to be the face of his Nars Cosmetics fall campaign. He named a $23 purple eye shadow after her as well, saying purple feels right as the meaning of Daphne to him. The two recently collaborated on his 15×15 project in celebration of Nars Cosmetics' 15th anniversary.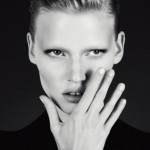 Just when you thought Lara Stone couldn't get any hotter, the Dutch beauty, who is ranked the No. 1 female model in the world by Models.com, signed on to pose for Calvin Klein Collection, ck Calvin Klein and Calvin Klein Jeans for fall, marking the first time in years the label has used one face to advertise all three brands.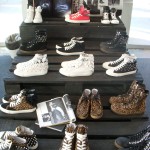 Women have a reputation for slavish devotion to their shoes, but a look at any sneaker blog or forum will reveal that guys can give the heel obsessed girls a run for their money. And let's be honest – running in sneakers is easier than running in heels, so perhaps they're even a few steps […]