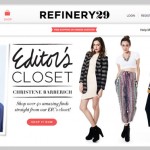 Refinery29 is one of the largest fashion blogs to go after the content + commerce business model, and now TechCrunch is reporting that Refinery29 recently raised $3.5 million. We estimated Refinery29's valuation at $20 million, based on other blog sales and 2011 revenue estimates of $8 million, but in 2012 the estimates were $20 million. […]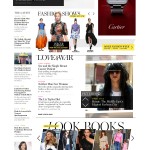 The Cut, one of the 99 most influential fashion blogs, will be launching an expanded version next week.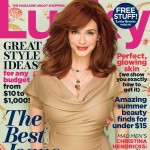 Vogue recently launched an "influencer network" that was light on influential bloggers, likely due to the fact that Vogue and its advertisers were the only ones to benefit in any meaningful way; but not every Conde Nast publication is so lopsided in their approach to working with fashion bloggers.
Lucky magazine recently launched the Lucky Style Collective, a network that will make a network of fashion and beauty bloggers true partners of the magazine.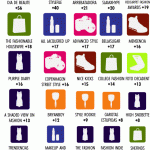 Another quarter marks another update to the Style99, our comprehensive fashion blog ranking of the world's most influential style blogs. Our total index now includes more than 500 active blogs, up from 400 in the last ranking. The very top of the list hasn't changed much, but past the top 5 blogs there's definitely movement. Some of the changes come from newly included blogs, but most come from publishers in the January ranking making significant gains in multiple areas.
Tavi, our favorite pint-sized fashionista, is at the top of our "envy" list now that she's been announced as Rei Kawakubo's guest-of-honor at the Commes Des Garçons holiday party in Tokyo next Friday. We think it's great to see how fashion bloggers like Tavi — who start out with absolutely zero connections — can make […]