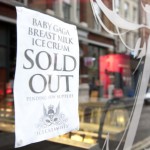 We're sure you've heard about the breast milk ice cream that one London shop has had on its menu by now, but yesterday we learned that local officials confiscated all of the supply that was on hand at the store due to health concerns. The ice cream is apparently being sent to be tested for hepatitis contamination.

Just reading about this little tidbit makes our mouths water. Allure Magazine reports that famous ice cream duo Ben & Jerry are in the process of creating a new flavor of the frozen goodness we all love-but this new flavor has a surprising twist.
It seems the pair are hard at work on a project to produce an anti-aging ice cream treat that is touted as "healthy" and "beneficial" in the fight to looking younger and staying healthy.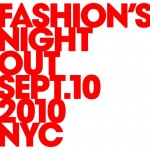 Last year we covered Fashion's Night Out from Paris, where we caught up with Carine Roitfeld, to London and New York. Each city was an overall success in terms of bringing out the shoppers, but the feel of each event was distinctly different. The Paris Fashion Celebration Night focused exclusively on the high end merchants [...]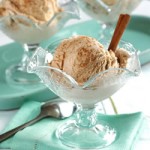 National Ice Cream Day is here! Unlike National Donut Day, there aren't any delicious freebies going around for this extremely important culinary holiday, but that's just more reason to improve your skills at whipping up a batch of ice cream on your own. Homemade No-Cook Peach Ice Cream Ingredients 6 eggs, beaten 3 1/2 cups [...]
Beginning today, new Fall/Winter 2009 pieces from Japanese streetwear company BBC/Ice Cream will be available for purchase at the Tokyo flagship store.  In this drop are Chukka boots, tote bags, and a parka featuring the company's new digi camo print. We're relieved that, although the new print is certainly a quirky and creative take on [...]