Recent sales figures suggest that fashion shoes are giving diamonds a run for their money, but jewelry remains the luxury shopper's best friend.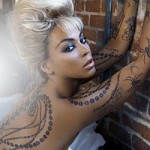 Last Thursday kicked off of the 6th edition of the London International Tattoo Convention, where up to 20,000 attendees gather to learn and share ideas and innovations in the tattoo market.
In this past week not one, but two fashion labels are following the trend that Chanel kicked off last year, and have included temporary tattoos as part of their upcoming collections.

With New York Fashion Week officially underway, we wanted to take a closer look at one of first and highly anticipated shows to hit the runway. Project Runway winner, Christian Siriano's Spring/Summer collection hit the catwalk in unbelievable style. The "safari glam" clothes and enormous, draped evening gowns were stunners, but what really stole the show were the fierce footwear for the designer's Payless collection.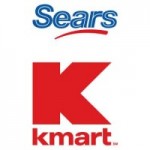 Counting down the minutes until Christmas, it seems only yesterday we were all joined around the table for Thanksgiving. To help ease the stress of last-minute shopping, 364 K-Mart locations will stay open for 64 hours straight! We admit, we're procrastinators, and if you haven't had the time or have just been waiting on the […]