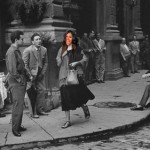 In their pursuit of the perfect republic, one where there are no tanning taxes and stripper clothing is not only accepted, but required for dealings with the government, Snooki, JWoww, JWoww's breasts, Pauly D, Pauly D's gel and the rest of the Jersey Shore crew is headed to old Italia!
As if Berlusconi wasn't enough.
In news that will disappoint strippers and escorts everywhere, Jenni "JWoww" Farley's Filthy Couture line has shuttered.
Radar reports that the clothing line was forced to close amid a threatened lawsuit by a company with a similar name. Sadly, the suit was not brought about by Couture, tired of having its good name abused by girls who identify themselves as filthy or juicy.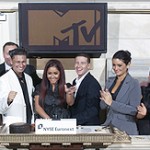 Cathy Horyn may not be a fan of Snooki's inexplicable fame – in the snarky writeup heard 'round the web, Horyn describes the diminutive reality star as a "not conventionally attractive… like a turnip turned on its tip."
Perhaps viewers just want something different from reality stars like Heidi Montag who achieve conventional prettiness by any means necessary, and self appointed style experts like Lauren Conrad. For whatever it says about pop culture and our entertainment choices as a society, the Jersey Shore has helped boost MTV's year over year viewership, and parent company Viacom's earnings outlook along with it.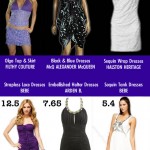 As Dolly Parton has said, "it takes a lot of money to look this cheap," and apparently that was the motto of Jenni Farley's fashion experiment. We were prepared to cut the aspiring designer some slack. While boob slings and bedazzled bodices aren't really our style, for what we assumed to be a junior/lap dancer collection priced under $100, the designs weren't that much worse than some of the things you'd see at Frederick's or Hollywood or a mall mainstay like Arden B.