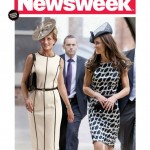 Considering that Prince William and (the former) Kate Middleton's wedding was one of the biggest media events in recent memory, how do you take advantage of lingering royal interest? If you're Newsweek, you raise the dead – in this case, Princess Diana, mother of the groom.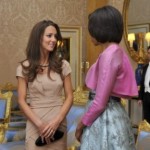 OMG! The First Lady and Kate Middleton (the Duchess of Cambridge, if we're using her proper title) were in the same room! Wearing clothes! Now we know why the Rapture was postponed.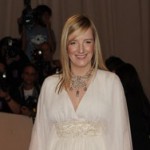 The royal wedding dressmaker is in New York, and appeared at the Met Gala honoring Alexander McQueen in a simple, flattering dress of her own design (ahem, Stella), but stuck around for a meet and greet at Saks Fifth Avenue. Though customers were advised not to ask about the royal wedding, it's hard to overstate how much of an effect it had on raising her public profile among a non-fashion industry audience, so naturally someone asked.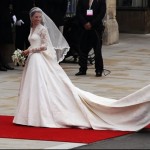 Well, a duchess for now, as Kate Middleton and Prince William won't take the titles of prince and princess until Prince Charles becomes king. The official Royal Wedding website puts to rest months of speculation on who would design one of the most visible wedding dresses of the year. Burton was also responsible for the dress of Pippa Middleton, Kate's sister and maid of honor. The v-neck is something of a signature for the future princess, but we also saw similarities to the wedding dress of Princess Grace of Monaco. In other words, bravo to Sarah Burton for a gown that's unique to the bride, but timeless enough to have its place in history.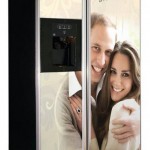 Ripped from the writer's room at 30 Rock, a GE appliance distributor in the UK has introduced a 5'9″ tall commemorative refrigerator/freezer.
Seriously.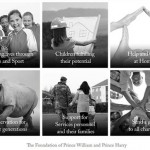 What do you get the couple who has everything? You could always dip something in gold and add a few diamonds, but fortunately Prince William and Kate Middleton are going even classier than that.
In lieu of the cockatoos and barbecue set requested by William's parents, the couple is exclusively requesting charitable donations to a variety of causes.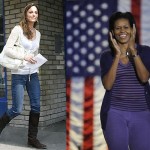 We already predicted that Kate Middleton would inspire the same type of retail adoration that Michelle Obama commands since both are known for mixing mall/high street brands with high fashion and it seems that pre-fall name-hater Michael Kors has similar sentiments.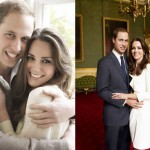 The latest update from what will undoubtedly be the most watched wedding of next year is that the engagement photos are in. Prince William and his fiancee, future princess Kate Middleton released two engagement photos shot by Mario Testino.