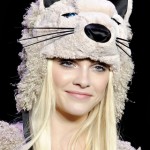 Last Wednesday at Lincoln Center, Sui sent a few models down the runway in giant cat hats. Purrfect, or one trend you won't take a scratch at?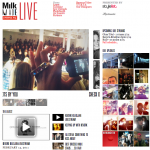 The big fashion venue news last season was IMG moving New York Fashion Week from the tents at Bryant Park to more upscale, uptown Lincoln Center. While fashion editors and bloggers were developing the playbook for navigating the new location, MAC and Milk Studios have been making their play for unofficial venue of the fashion new school.
It's not just the designers with the dressed down cool aesthetic like Alexander Wang, or rising stars like Sophie Theallet though; the open embrace of the fashion tech set is a large part of how the fashion week schedule at Milk Studio has risen to take on the tents.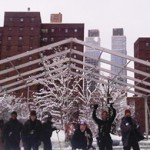 It's been a full season now since Mercedes-Benz Fashion Week wound down from its new digs. The ice-breaker most often heard for the inaugural Lincoln Center fashion week was "How did you like the new venue?"
I attended the very first fashion week ever held at Bryant Park as a design student at Parsons School of Design. It had just been cleaned out of its drug dealers. A few XXX peep-show theaters still lined 42nd street.
So with a new venue officially christened, and a new season around the corner, how did it stack up to Bryant Park and what did I learn from the first time at Lincoln Center?
Style.com's Year in Style mash-up of all that was seen and heard from the fashion world in 2010 is out, and it includes everything from personal style scene-stealers like Lady Gaga and Anna Dello Russo to digital fashion endeavors and movers and shakers like Terry Richardson and James Franco. The fashion Web site's review is pretty complete, but we would like to put our two cents in on what was important this year in fashion.

With New York Fashion Week officially underway, we wanted to take a closer look at one of first and highly anticipated shows to hit the runway. Project Runway winner, Christian Siriano's Spring/Summer collection hit the catwalk in unbelievable style. The "safari glam" clothes and enormous, draped evening gowns were stunners, but what really stole the show were the fierce footwear for the designer's Payless collection.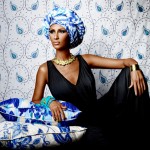 Everyone knows Iman for her success as an international supermodel and cosmetics company founder. The inspiration for Yves Saint Laurent's "Africa Queen" collection, for fourteen years the singularly named beauty graced the runways of the world's most renowned fashion designers. Before Tyra, Heidi Klum and the other model moguls we know today, Iman was one of the first to capitalize on her modeling background with an entry into business via Iman Cosmetics.
Launched in 1994, the company focuses on products designed for women of color. Today Iman is broadening her creative design talents collaborating with Design Consultant, Carlos Mota on a new home fabrics line called IMAN Home.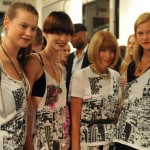 We previously reported the overwhelming success of New York's Fashion's Night Out (and London's and Paris' Fashion Celebration Night), and this year doesn't seem likely to disappoint. American Vogue, which produced the event, is proud to claim their next show slated for September 7, 2010 at Lincoln Center in NYC. It will officially snag the […]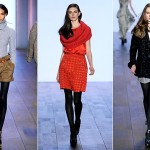 Is Lincoln Center the Right Move for Fashion Week? Although most are optimistic about the move, not everyone sees Lincoln Center as quite the right fit for such a massive showcase. Read on for our thoughts.