The past 12 months included fabulous trends, dazzling red carpet moments and stunning product innovation, but 2010 was also a great year for the weird. We've featured tons of off-beat trends and odd products in our weekly If Everyone Jumped posts this year, including $3,000 T-shirts from Valentino, glow-in-the-dark sunglasses and candles that smell like fast food. With this the last week of 2010, here is a recap of our top five favorites.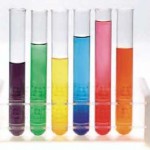 You would think if you peed on your iPhone it wouldn't work anymore, right? Well, if the latest potential app comes to fruition, you may soon be able to stop worrying about accidentally getting urine on your mobile device (assuming you were actually worrying about that…). Plus, we will officially declare there is an app for every single thing on the planet.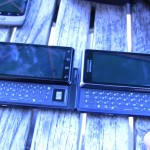 Tomorrow, Verizon and Motorola are expected to launch the Droid 2 and Droid X.
The next generations expected to have twice the memory and twice the speed (thanks to a faster processor), there are lots of small changes that could make a big difference in performance. Physically, there won't be much of a difference in the Droid and Droid 2 – the touch pad from the first version is replaced with arrow keys, so is it worth the upgrade?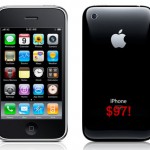 Walmart has cut the price of the 16GB iPhone 3GS from $199 to $97, just weeks before Apple is expected to formally announce the features of the new iPhone.
While that may sound like a good deal – the 8GB phone is $99 on Apple's website, it might only be appealing to those who've been on the fence about the iPhone for a while.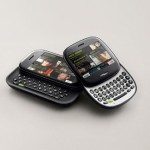 Today, Microsoft's KIN phones will be released on Verizon Wireless to masses of "generation upload" users dying to get their hands on the social network-centric devices.
The problem many would have with the phones is that both come with $30 a month data plans, the same plans that come with all other Verizon smartphones. That means that the phones will cost at least $70 a month to use. For phones directed at mainly teenagers, adding a mandatory data plan that costs as much as say a Droid Incredible or Motorola Droid doesn't make much sense.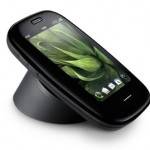 The Palm Pre Plus, the upgraded version of the supposed iPhone killer is finally making it's way to the network of the iPhone. The release coming on May 16 comes off as just a bit too late, however. It comes just a month before the official launch of the new iPhone (the one that launched a nasty police raid), which is expected to borrow a few of the Pre Plus' features.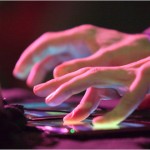 You already use your iPhone to make phone calls, surf the internet, help you find your car in a parking lot, and maybe even make fart noises. But even we didn't think the iPhone would be replacing your cello any time soon. The newest fad in iPhone adventures? iPhone orchestras. From the University of Michigans' Mobile Phone […]