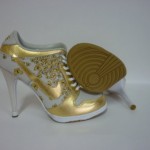 Just when we thought Teva Stilettos were the craziest footwear we'd ever seen, we find high-heeled Nike Dunks and Jordans floating around the Internet.
Remember Michael J. Fox's futuristic, self-tying shoes in Back to the Future Part II?
Nike, whose logo appeared on those shoes, is reportedly working on sneakers that come with an automatic lacing system just like the ones in the movie. The company apparently filed a patent in 2009 for self-lacing sneakers that feature straps that run over the top of the foot and around the ankle as well as a button near the heel. The straps open and close to switch between a tight or loosened position when the button is pushed.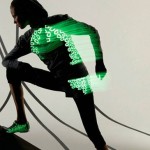 On July 22, it was announced that British designer Stella McCartney will design the uniforms for the UK's 2012 Olympic team. This is the first time such a well known designer has been granted the honor of designing for the Olympics.
Going for long runs during the lazy days of summer is one thing when the sun shines day and night (figuratively speaking). But what do you do if you're a dedicated pavement pounder in the metro area with winter fast approaching and daylight dwindling? It is a pretty obvious idea that has never looked better.
If you're following the startups of this year's French Open tennis tournament, you'll see some very different fashion trends on the Roland Garros red clay. Venus Williams' French Open outfit was certainly the most provocative, but there are other trends in play during the grand slam as well.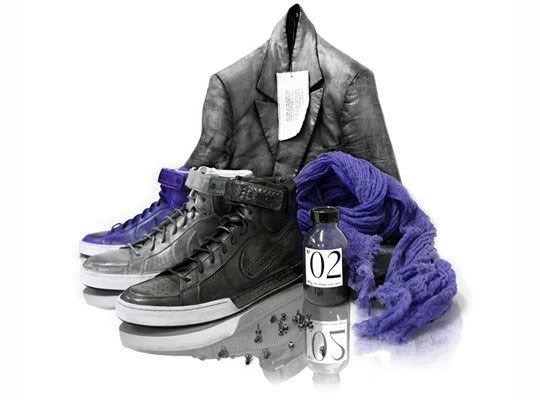 It's time to make some friends in Paris, pronto, because we've just taken a look at the new collaboration between Nike and Parisian dye house 180g, and our verdict is Absolutely 100% Droolworthy. We love how much of a new look the colors give to the classic Nike models, with the slightly lived-in (yet still […]