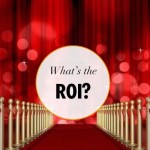 Unless you've been living under a fashionless rock, you're aware of the approaching Met Gala: fashion's fanciest theme party. This year's theme is Punk: Chaos to Couture, and given the heavy influence of Vogue and powerhouse editor Anna Wintour, it's safe to assume the red carpet looks will be more couture than chaotic. One new […]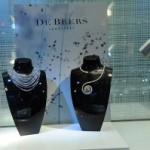 Last week at their Manhattan flagship location, De Beers Diamond Jewellers celebrated the launch of their new and incredibly in-depth website, Debeers.com.
The event was intimate and insightful, as we toured through each collection, the new website and a viewing of their one-of-a-kind patented technology, the De Beers Marque.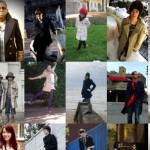 Tiffany, LVMH and luxury labels around the world are seeing sales bounce back, and the sound of ringing cash registers is drowning out memories of the recession. According to the WSJ's Robert Frank, the people leading the luxury rebound aren't necessarily who you'd expect.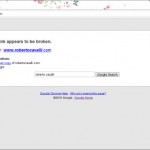 L2, a luxury think tank focusing on digital innovation, recently published their second annual Digital IQ index, a ranking of luxury brands online initiatives.
While the exact order of the top 10 or so sites could be up for discussion, they seem to be fairly accurately positioned. Past the top 10, however, things get strange and seem to prop up some of fashion's idiot savants.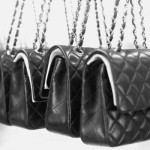 According to the Madison Avenue Spy, now may be the time to bag a relative bargain on the Chanel 2.55 you've been eyeing. August is expected to bring a 20% increase in prices as certain luxury retailers begin to show signs of bouncing back from the difficult times that hit many people around the world.
Still, is now the best time to hike prices – particularly at a double digit rate?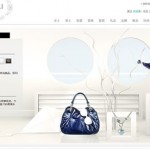 Over the past few years, as Chinese consumers have embraced e-commerce, online retailers specializing in European luxury goods have become wildly popular with shoppers looking to sidestep China's heavy luxury taxes. These independent online shops — often run by Chinese overseas students in their spare time — by and large are hosted on Taobao, China's hugely successful answer to eBay, and process payment through Alipay, Taobao's answer to Paypal. Recently, however, Paypal linked up with China UnionPay in an effort to compete with Alipay — which claims 3/4 of China's online payment market — offering Paypal accounts that allow customers to shop on overseas websites.
In terms of volume online, Macy's attracts more visitors earning $100,000+ than higher end department stores Nordstrom and Neiman Marcus combined (Anna Wintour's Fashion's Night Out appearance at Macy's last year suddenly makes sense).  Though they probably aren't the first name you'd associate with designer fashion, there are a massive number of people who match […]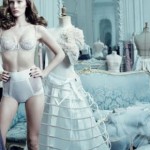 High end lingerie brand, La Perla, has launched a website to "bridge the gap between the e-commerce experience and the experience of shopping in their retail stores." With widespread talk of H&M launching online shopping for the US and confirmed digital expansion into the UK, we're excited to see La Perla joining the list of […]