This is normally Fug Girls territory, but as we were browsing through the myriad of Met Gala photos, a few stopped us in our clicks as we let out an audible WTF? (why that frock? if we're keeping this family friendly). Given the sheer number of times that it happened, we're pretty sure Heather and Jessica (the girls) are going to be busy for a while, so we'll go ahead and make our own compilation of the top 9 WTF? moments from this year's Met Costume Institute Gala.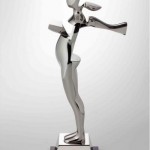 The list of 2011 CFDA Awards nominees were just announced, and there are plenty of familiar names. In brief, Lady Gaga is officially an American fashion icon, Marc Jacobs is nominated for womenswear but will be a winner even if he doesn't take that category, and Alexander Wang and Proenza Schouler have quite a few chances at going home with a trophy. The full list of nominees are…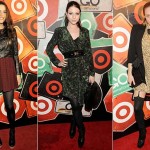 Target's first GO International Collective, which brings together previous hits from their many individual designer capsule collections in one place, officially launches today.
GO International didn't invent the designer/fast fashion collaboration, but in the US it was one of the first to offer clothes from emerging designers at Target prices (read: almost nothing over $100).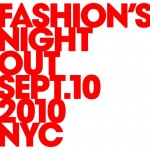 Last year we covered Fashion's Night Out from Paris, where we caught up with Carine Roitfeld, to London and New York. Each city was an overall success in terms of bringing out the shoppers, but the feel of each event was distinctly different. The Paris Fashion Celebration Night focused exclusively on the high end merchants [...]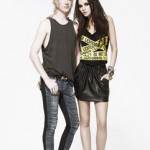 Launching on August 13th is the newest designer collection for the brand Forever 21. We recently told you about the chain's new maternity line, and with the help of designer Brian Lichtenberg, nine new limited-edition designer woman's pieces and three for men will hit 200 store locations.
What do you get your mom when you're too old for arts and crafts? If you're on the positive end of the economic pickup, skip the standard flowers and cards this year and consider luxury Mother's Day gifts that are sure to be well loved even if your mom's the kind of woman who already has everything.
Click to view and buy our top 9 choices
In line with the Candyland colors we saw from Karl and Marc for Spring, My Little Pony hair just made an appearance on a pedestal of trendsetting: an Olsen twin (Ashley).{Style.com} As well, Nylon featured the look in a recent editorial (behind the scenes video here) but it's Jack and Lazaro who get firsts on this look; [...]