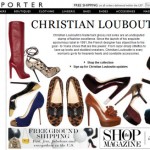 MasterCard released their SpendingPulse macroeconomic report for July 2011, and the findings are a mixed bag for retailers. Luxury good sales are up 11.6% year over year, while Wal-Mart's same store traffic is down 2.6% year over year. Though they've attempted to up their style credibility, shoppers aren't buying it and competitors like Target and traditional supermarkets are seeing foot traffic increase.
So what gives? Is the economy that far back on track that everyone's trading up? Not exactly.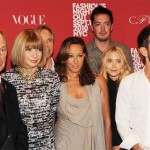 Fashion's Night Out (not to be confused with Victoria, Canada's fledgling fashion event) is celebrating its second birthday this fall and New York mayor Michael Bloomberg shared the final details of the much-anticipated event.
Last year's event filled the streets with fashion lovers in nearly every neighborhood where there were events, and this year promises to be even bigger – and hopefully better for retailers who gave mixed reviews on the sales success. September 10th will bring together fashion retailers, celebrities and designers in a celebration of fashion and its importance on our communities and the global economy. Steve Sadove, CEO of Saks Fifth Ave noted at last year's event, "We started to see a turn in the industry, sales started to stabilize," he claimed.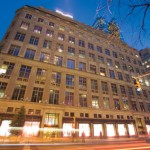 Even the most luxurious of fashion retailers, Saks Fifth Avenue, can't escape the hard hit from the economic downturn. "I doubt you're going to see a lot of new stores opening on the full-line side," said Stephen Sadove, Saks' Chief Executive. "It's going to be making the current stores more productive." Sadove was speaking about […]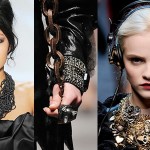 When it comes to fashion bigger isn't always better, but the same may not hold true for  accessories. Chunky chains and jewels have made quite a comeback over the last year or so, with many celebrities, designers and stylists all seen sporting the trend. We've seen roundups of runway inspired pieces {Style Bakery} and big […]
In terms of volume online, Macy's attracts more visitors earning $100,000+ than higher end department stores Nordstrom and Neiman Marcus combined (Anna Wintour's Fashion's Night Out appearance at Macy's last year suddenly makes sense).  Though they probably aren't the first name you'd associate with designer fashion, there are a massive number of people who match […]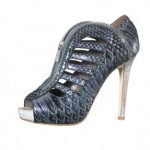 Today marks the launch of the H Williams New York-inspired footwear collection. Running with Heels tipped us off to Heather Williams' Saks Fifth Avenue debut in Manhattan. Filled with urban, trendy gladiator-style designs, Williams inspiration for her Spring/Summer 2010 collection comes from historical NYC landmarks like the Brooklyn Bridge. We already know how much the […]
Zac Posen joins fellow designers Doo-Ri, Thakoon, and Richard Chai, et al., in creating a lower-priced line called Z Spoke, which will be available exclusively at Saks Fifth Avenue for spring 2010. We're certainly surprised by the preview of the 60-piece line; rather than being a "Zac for less" or a "sister collection," Z Spoke […]