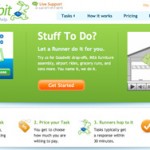 The next subdivision of social media may come down to what a new website calls "Service Networking." Essentially, it means networking online to outsource tasks you need done and offer individual services that you can provide.
The term was coined by a Boston couple who started TaskRabbit.com. Their site was founded based on the popular conception that there is never enough time in the day to get things done, especially all the simple, common tasks of everyday life. The site suggests things like IKEA furniture assembly, airport rides and grocery runs but current tasks range from iPod playlist updating to mowing a lawn.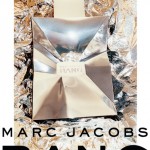 Marc Jacobs fans will soon be able to play the American designer's own version of tag. On Wednesday, the Facebook page for Marc Jacobs' latest men's fragrance, Bang, was launched. When the fragrance hits counters this Friday, the fan site will unleash a new game called "Bang! You're It," in which users can virtually "bang" their friends to earn points.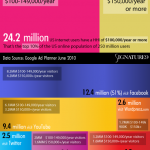 You may have heard that Facebook recently hit 500 million members. According to Google AdPlanner, in June the popular social network received 540 million unique visitors, so there's some evidence that the site's open graph initiative is working in expanding the reach of the site even beyond its massive user base.
But what's really interesting is how Facebook has penetrated the wealthy web. First, a little background on why we focus on internet trends among $100,000+ households. The only site which reaches more wealthy US users is Yahoo, who reaches 56% of the $100k+ online population, compared to Facebook's 51% (Google may reach more, though they don't include themselves in their AdPlanner stats, so it's difficult to pinpoint exact numbers).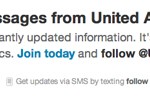 In the realm of desperation and seemingly sensible marketing, United Airlines took to Twitter last year in an effort to fill seats that would normally be empty.
Airlines look at flight data from the past few years to determine which flights at various times of the year flew with a large number of empty seats. They then section off seats from the same flight in the coming year for "Twares", and tweet about the lower fare on these seats. The idea is good one: United seems to sell out all their Twares in a relatively short amount of time. But customers looking for a Tware have to pay close attention to the United Airlines Twitter account, as a Tware tweet is about as common as an authentic Chanel bag in Chinatown.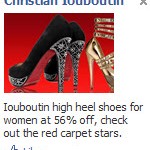 In the battle against counterfeiters online, fashion brands have too often been slow to adapt or innovate, preferring to put the bulk of their resources into lawsuits and legal teams instead. First, merchants selling fake shoes and bags took over search results, and now they're coming for social media as well.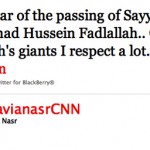 These days, you never know what kind of effect the things you say on the internet might have on others around you.
Or yourself, for that matter.
Take CNN Editor Octavia Nasr for example. On Wednesday , Ms. Nasr, who has been the chief Middle East correspondent at CNN for the last 20 years, was fired from her job after making this comment on her Twitter page on the 4th of July : "Sad to hear of the passing of Sayyed Mohammad Hussein Fadlallah.. One of Hezbollah's giants I respect a lot.."
Sayyed Mohammad Hussein Fadlallah is often considered by many to be affiliated with terrorism. Over the next few days that followed her controversial and uncalculated tweet, outrage ensued across the internet, from Twitter to a string of political blogs, all heavily criticizing the now former CNN Editor for her careless 140-character remark.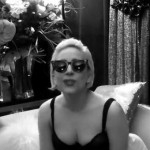 She may be turning into a fashion fame monster, but apparently Lady Gaga's "little monsters" (her nickname for fans) couldn't care less. The 24-year-old pop star recently surpassed President Obama, Twilight and Starbucks in overall Facebook fans. Presently just over 10,300,000, it makes the singer the most popular living person on Facebook, and the first to cross the 10 million fan mark.
One of the many products to launch at TechCrunch Disrupt, Tunerfish, hopes to bring the Foursquare model of check-ins for social status to TV. A small project from within Comcast, Tunerfish could be an interesting way to share the media you are watching.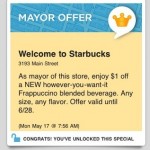 It seems that Starbucks is really going all in with location focused social networks. It will probably be a few months before results of the programs are announced, but it serves as great publicity for both Starbucks and the networks. As the networks start battling it out to be the mobile check-in app of choice there's bound to be some overlap, but it will be interesting to see how they differentiate themselves going forward.