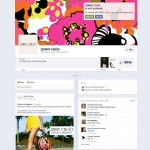 Fashion brands were initially hesitant about social media, but the number of brands without a social presence is now dwarfed by those who've redoubled efforts towards gaining more fans and followers. So it shouldn't come as too much of a surprise that Burberry, the first designer fashion brand to hit 10 million fans, has already taken advantage of the hours old Facebook timeline layout for their fan page.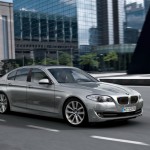 In spite of the fact that Facebook is the number one site for wealthy Internet denizens in several countries, some luxury brands continue to be holdouts when it comes to getting involved with the largest social media site in the world. For those who have decided to be part of modern marketing, rather than hoping it goes away, who's getting their social strategy right?
L2, the NYU think tank that tracks social media and online efforts among luxury brands, recently published a Facebook IQ report that attempts to answer that question.
Get ready to retire your skinny jeans and say hello to a fresh fall style this year. Last weekend Signature9 had the please of attending Tory Burch's Fall 2011 runway show as part of New York Fashion Week, and the designer delivered a '70s style collection with looks for work, weekends and night.
The past 12 months included fabulous trends, dazzling red carpet moments and stunning product innovation, but 2010 was also a great year for the weird. We've featured tons of off-beat trends and odd products in our weekly If Everyone Jumped posts this year, including $3,000 T-shirts from Valentino, glow-in-the-dark sunglasses and candles that smell like fast food. With this the last week of 2010, here is a recap of our top five favorites.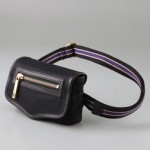 One of the things we love most about fashion is its cyclical nature – the way trends come and go and are reinvented again and again, but it is always surprising when fads that seem like they are destined to be one hit wonders come creeping back into the fashion conversation. After the fanny pack craze died with the '80s, there seemed to be no chance of its return, as it became the brunt of countless jokes, but low and behold, we now present to you the potential resurgence of the hands-free purse.
Designer Betsey Johnson is the newest guest judge on Project Runway, airing this Thursday at 9 p.m. EST on Lifetime. Supermodel Heidi Klum shared the news on Johnson's stint as a guest judge, as she's done with numerous celebrity guests throughout previous season. Johnson will join the regulars: Klum, Nina Garcia and Michael Kors, to fill out the panel.