Fancy Jumps Into the Celeb Subscription Business With the A+ Box
Ashton Kutcher Adds Curator to His Resume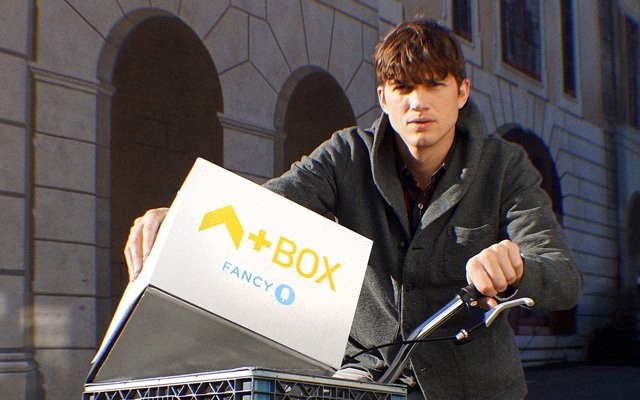 Fancy is already known as Pinterest with a business plan, so their entry into the celebrity subscription market doesn't come as a huge surprise. Ashton Kutcher's big money may still come from acting, but his numerous angel investments in tech startups are well documented. So it really seems like it was only a matter of time before Kutcher lent his name to a Thing of the Month venture, and now that time is here.
The A+ Box is a $45/month (with a reported $90 value) box of goodies sent out each month. From preview pictures, the goods appear to be guy focused. 12Society's entire business model is based around the same idea (at a slightly lower price point of $39), with celebrity curators like Nas and Tim Lincecum.
It's interesting to see the slight difference in subscription models by gender. ShoeDazzle and BeachMint, who both bet big on the celebrity backed subscription model, both used style surveys in an attempt to personalize monthly recommendations. 12Society and Fancy both seem to be banking on the premise that guys will go in a bit more blindly if the right name is attached.