The Heartbreaking (and Heartwarming) Reason Victoria Beckham Gave Up Thousands in Designer Shoes and Clothes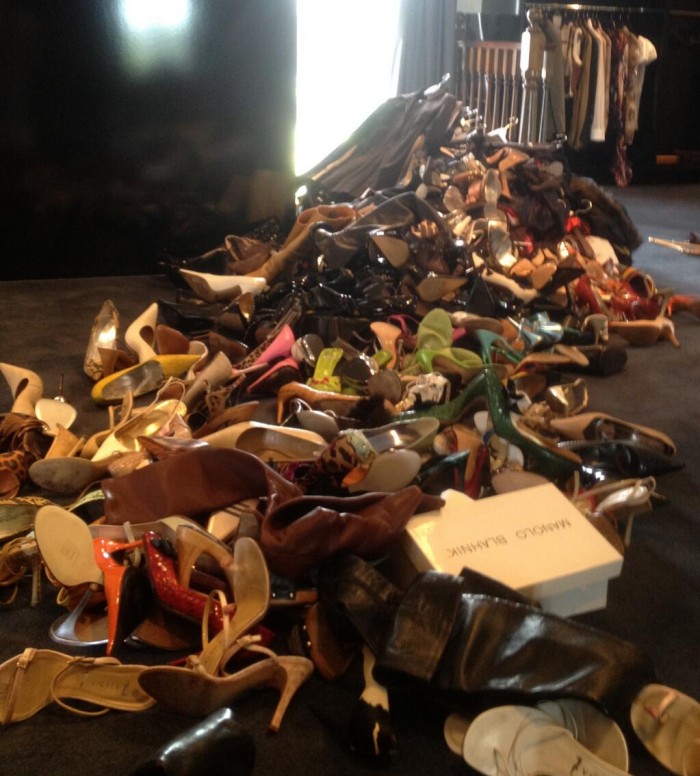 The clothes and shoes in Victoria Beckham's closet probably cost more than some houses, but this Friday (November 22nd) she's giving some of them up to benefit people whose homes were destroyed or damaged by Typhoon Haiyan. {@victoriabeckham}
David Beckham also got into the closet clearing spirit of things and contributed a few suits, though we're sure the Mrs. puts his shoe collection to shame. Considering most of the soccer star's recent wardrobe choices have been of the underwear variety, we're also going to go with Victoria as the Beckham with the "gently used" wardrobe that you'd want in a non-fetish way.
If you're in the London area, you may want to camp out tonight to get the first shot at snagging a piece of Beckham-worn memorabilia. Pretty sure this is the first garage sale that will rival the crowds normally reserved for designer/discount chain collaborations.
The British Red Cross will be hosting the sale of the items from 11am to 8pm at their Kensington & Chelsea shop, 69-71 Old Church St, London SW3 5BS with proceeds from the sale going towards relief for Typhoon Haiyan victims in the Philippines. Dolce & Gabbana, Roberto Cavalli and Jimmy Choo are a few of the brands you can expect to find if you make it into the sale early enough.
For a myriad of reasons, donated items don't actually get sent abroad, which makes sense considering even the most valuable Jimmy Choo or Manolo Blahnik shoes aren't generally accepted as payment for food, lumber and other rebuilding necessities. Should you be inspired by the Beckhams, the British Red Cross is accepting donations from more modest wardrobes as well.