Spotify Takes On Pandora with Spotify Radio App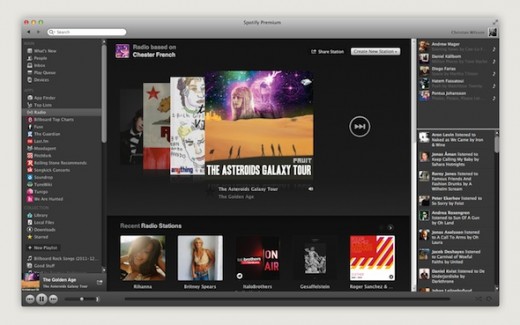 Spotify has only been available in the US since July, but they aren't wasting any time going after as many corners of the online music market as they can.
Today at LeWeb, Spotify founder Daniel Ek announced that the company will be launching "Spotify Radio," with a few features that they are surely hoping will make it a Pandora killer.
Unlike Pandora, Spotify Radio will allow users unlimited skipping of tracks and unlimited stations. Spotify Radio will be available on free accounts, with no paid subscription required.
Building on their recently launched platform, Ek says the Spotify team attributes their success to the fact that "people buy music because they want to take it with them."
Since announcing a partnership with Facebook at the F8 conference in September, Spotify has added 7 million users. Ek says that 2.5 million Spotify users pay for the service at an average of €10 per month, which would give the music startup revenue of €25 million per month, though there's no word on how much licensing fees represent, and if there are any differences in radio fees and the licensing fees Spotify currently pays as an on-demand jukebox.