The New iPhone 4: Apple's Announcement Makes it Official
After breaking down doors to go after the reporter who leaked photos of a lost prototype, Steve Jobs gave the iPhone 4 an official roll out at today's WWDC. Here's a rundown of what's new, and everything you need to know.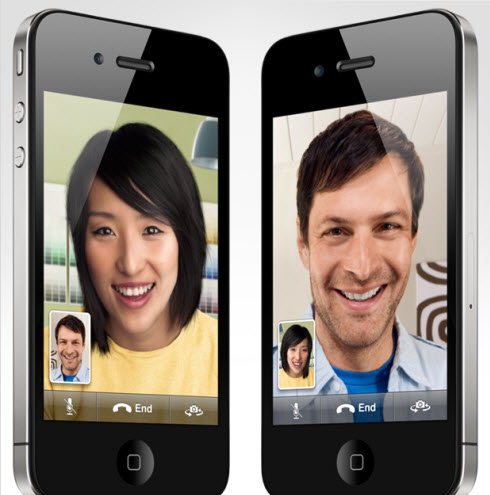 As expected, there's now a front camera for video chat, and the 5-megapixel back camera now has an LED flash. Apple's Face Time lets you switch between the cameras at the touch of a button.
The screen now features a high resolution display that doubles the pixels in each direction (960 x 640) for a pixel count four times higher than previous models. Apple calls it a "Retina Display,"and claims that words and images are so sharp now that the human eye can't distinguish individual pixels.
Now with more power! The new iPhone runs on the same A4 processor that runs the iPad, which requires…
More battery! The battery is a bit larger to handle all of the upgrades, which also bumps up the talk and browsing time. Compared to the previous version, the iPhone has 7 hours of 3G talk, 14 hours 2G (previously 6 and 12 hours respectively). Internet usage is up to 6 hours of 3G browsing, 10 hours on WiFi (before, 5 and 9 hours respectively). And if you just want to keep things simple with a song or two, you can now get 40 hours of music play out of the new iPhone compared to the 30 hours of the previous device.
As far as apps go, the iOS4 (iPhone Operating System 4) lets developers tap into the new high resolution display, the new gyroscope, and a new "Core Motion" API to make the iFart applications spin in any direction imaginable. We're sure someone will find a better use for the motion technology.
iBooks will also be coming to the iPhone, and while Apple doesn't think much of Flash, they are offering native PDF support, which should please people who already have ebooks or reading material in that format.
Unfortunately, you're all still stuck with AT&T, their increased fees and new metered data plans. The phone will be available in white or black, retailing at $199 for the 16GB model and $299 for 32GB. The 3GS will only be available from Apple and AT&T in the 8GB storage size, and will be dropped to $99. The 16GB $97 Wal-Mart iPhone suddenly looks like a slightly better deal. The 3G meanwhile, will disappear completely.
Pre-orders start on June 15th, with 5 countries at launch (US, France, Germany, UK, Japan) and 18 more to follow in July.