On the North Sea: 5 Days, $500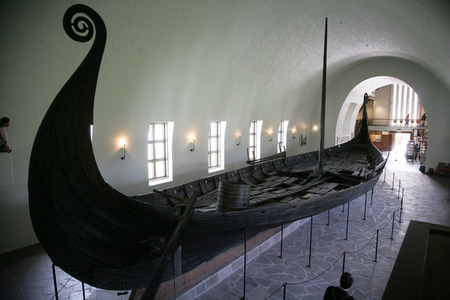 Ever wanted to get your Viking on? You know, the sailing the high seas in Northern lands bit – not the unfortunate choice in metal and leather part…or that whole plundering thing.
Well, now's your chance! Royal Caribbean International is offering an amazing deal, via Expedia, that will take you from Oslo, Norway, to Amsterdam, Netherlands, to Zeebrugge, Belgium, and back again. All for only $479 – thats $96 a night for a room with an oceanview.
And if you're thinking that there's no way you're getting into that icy North Sea, only to freeze to death by cruise induced frostbite, think again. The cruise takes off in May – just in time for the Norwegian snow to have melted, and for you to sail right into the warmer climes of the Netherlands and Belgium.
And while you only have 5 days to experience three different European cultures – each town is small enough for you to get a great taste in one action-packed day.
Starting off and ending in Oslo should give you enough time to check out at least one of the city's amazing museums (like the Viking Ship Museum, pictured above) and experience its vibrant night life. But if you really want to experience some genuine Norwegian past times, then get out of the city center – Oslo is the rare city that boasts "cycling, hiking, ice-skating, kayaking, sailing and skiing all within its city limits and a short train ride away."
Then Amsterdam – well, that infamously relaxed and groovy city needs no introduction. But, you may not know that May is actually the best time to experience this unique city – the tulips are out, the sun is shining, spirits are high, and you can fully enjoy this city of canals at its finest.
As for Zeebrugge in Belgium, the port city is only 10 miles away from Bruges – a true Medieval gem (think Hogsmead transplanted to Belgium) that boasts incredible architecture, a rich history, and some pretty trendy and cool shops to boot. A day is all you'll need to cover (and fall in love with) this picturesque University town.
And when you're not on terra firma? You're on a tricked-out cruise ship for goodness sake! Climb the rock wall, swim in the pools, hit a spa – or a bar for that matter! These are five days that will float away from you far too quickly.
Read More {Expedia}
Read More {Royal Caribbean International}
Read More {Lonely Planet}