Are You Still a Fan of LiLo's Style? 6126 Apparel & Handbags Are On Schedule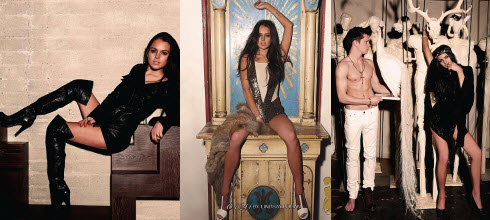 As you know by now, Lindsay Lohan has been relieved of her creative adviser duties for Emanuel Ungaro.
While she may not have been cut out for a role in high fashion, the embattled actress already has her 6126 line of leggings which has held up pretty well despite her personal woes. Lindsay has expanded the line to include apparel and handbags. The starlet explains "I wanted to create pieces that would allow you to pair your favorite leg wear items with your favorite statement blazer or top, transforming your look from day to night."
True to Lindsay's own personal style, the collection includes a lot of black leather and lace, sheer tops and metallics. You can expect the apparel this fall, followed by the handbags in Spring 2011.
View more images from the lookbook of Lohan's Fall 2010 collection at FabSugar. {FabSugar}