Lily Allen Still Makes Us Smile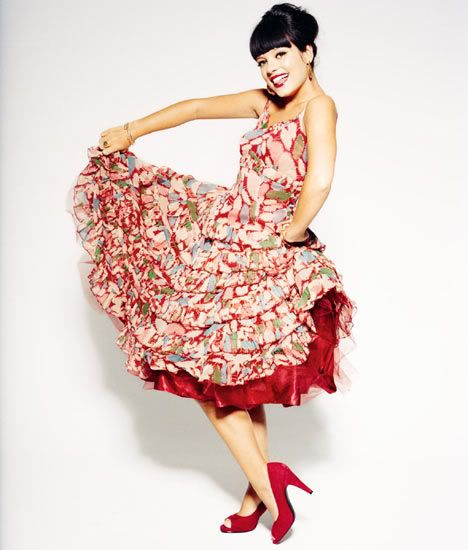 Word on the street is that Lily Allen, our favorite little Britpop spitfire, is taking a break from music for at least a year or two in order to focus her attentions on both her fledgling record label and her fashion rental shop, which she will run with her sister, Sarah.
Named Lucy In Disguise (we love that!), the London-based store offers a stylish yet budget-friendly alternative for women seeking to easily update their looks. Â "It's about making fashion democratic," Allen explains, "so [people] can go out and feel like a million dollars and it won't cost them a million dollars."
We think the idea is brilliant, and Lucy In Disguise seems like a smart, simple, and green way to extend the lives of our wardrobes. Â Although we're sad Lily is stepping away from music for the time being, we're looking forward to Lucy — and crossing our fingers that she'll be hopping over the pond sometime soon.
Read the full story {BeatCrave}