Why Azzedine Alaia Turned Down Dior
Ever since John Galliano's meltdown, everyone has speculated about who would replace him at Dior. It's Alber Elbaz, wait! no, it's Olivier Theyskens… or maybe Riccardo Tisci. Well, the current crowd favorite seems to be stick on Tisci, but no one will know for sure until September. One name that was never tossed about though was Azzedine Alaia.
According to the Financial Times, Alaia is the only person thus far to confirm that he was offered the job. For those familiar with Alaia's work, it probably won't come as much of a surprise that he turned the offer down.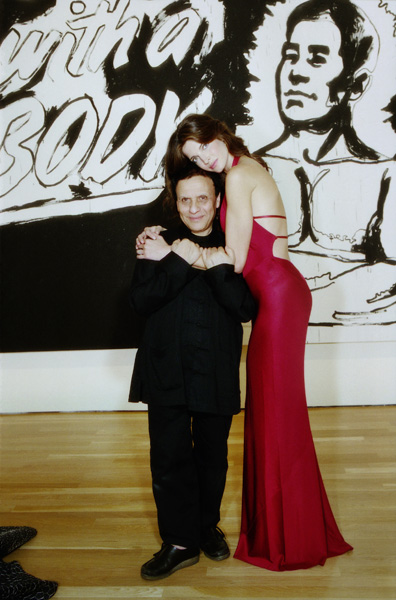 Alaia reportedly described the Galliano debacle as "a sad story," where he didn't want to be part of the next chapter.
Aside from that though, there's the whole difference in approach to the fashion cycle. Dior, like many other major labels, is into the fashion cycle full stop: the standard Fall/Winter and Spring/Summer collections are there, but there's also resort and couture, and beauty and accessories and probably 10 other things that we aren't including.
Alaia? Well, many designers talk about wanting to change the fashion cycle and make it make more sense, but Alaia is one of the few designers who actually tries to do something about it. He shows clothes on his own schedule and sends them to retail when he's ready. Isabel Toledo has worked in this way for a number of years, and Tom Ford's restrictions are primarily media based though similarly about setting his own schedule. Aside from those three, most established designers are forced to keep up with the modern pace of fashion, which is much more demanding.
Whether that's good or bad is a matter of perspective, but Alaia is clearly happy with marching to the beat of his own drum, at his own pace.
As for Dior, though Riccardo Tisci is the odds on favorite for the designer to take a bow at the end of the Dior Spring/Summer 2012 show this October, the fact that Dior was seriously considering a name that never made it onto Twitter or blogs means that this really could be any talented designer's game.