Gossip Girl Stylist Eric Daman Releases a Capsule Collection for DKNY Hosiery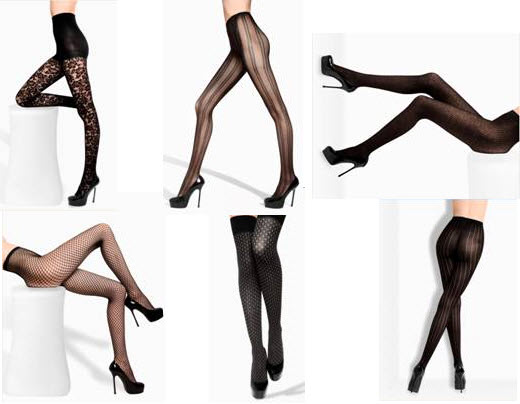 Celebrity endorsement? Check. Pop culture collaborations? Check. Duchess Kate and her sister have been doing their part to bring hosiery back into style, and now DKNY has teamed up with Gossip Girl stylist Eric Daman for what is (we're fairly certain) the first designer capsule hosiery collection.
The collection is comprised of full length tights and thigh high stockings in a variety of prints and textures inspired by New York. That translates to leopard print, pinstripes, polka dots, and fishnets. Which is actually a pretty accurate representation of the textures and patterns you'll see around the city, but the collection may have done a little better with a slightly later release date.
The price is reasonable – $15 to $24 each, but they land in department stores in August. Considering the heat blanketing most of the country, we're pretty sure tights and traditional hosiery are going to be the last thing on the mind of most shoppers if the triple digit temperatures stick around.