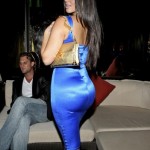 We don't know if it started with Sir Mix-A lot's obsession with Oakland booties, JLo's most infamous asset, Venus Williams' pension for showcasing her backside with itty bitty lingerie-like tennis gear or Beyonce's gloriously fierce curves, but somehow it is now officially trendy to have a big butt. So trendy, in fact, that New York Daily News dedicated an entire feature to the phenomenon. Regardless of the cause for the trend (It's probably a combination of all these reasons), a slew of new products have hit the market to help women with flatter rears fill out as a result.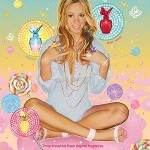 Celebrities often venture into the fragrance and beauty industry in the hopes of creating a product their image can sell. It has proven to be a lucrative move for stars looking to take full advantage of their selling power.
If you've ever wondered why it seems that every singer or actress seems to be pushing a perfume lately, it's because of the high margins. Celebrities can get paid an upfront of anywhere from $2 million to $5 million. If the fragrance does well? Annual revenue can be as high as $100 million a year, with very little effort in terms of promotions or marketing. Where do we sign up?
We may have come a long way in the battle for gender equality, but we still live in a time where it's okay for men to exhibit their "prowess" in a bid to show who's king of the jungle. So it's incredibly refreshing to hear that rap mogul and super-celeb Jay-Z is one of those […]