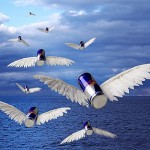 Red Bull founder Chaleo Yoovidhya got his wings this week, passing away at the age of 89. Leaving behind a personal fortune of $5 billion, he also leaves a legacy as the founder of an even more successful beverage company that earned roughly the same amount in 2011.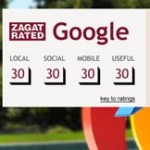 Everyone remembers Google's loss on Groupon, but before that they couldn't seal the deal with Yelp either. Fast forward a few years, and Google has a Groupon competitor under way, but no product to pose a significant challenge to Yelp. Since it seems like most of the product team power has been dedicated to Google+ (and they even missed a few things there), rather than trying to catch up solely through their own branded local ratings Google acquired the 32-year-old, consumer-led restaurant review company Zagat.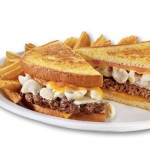 Burger King recently ditched "the King" in favor of a focus on more green options (nevermind the fact that avocado on a Whopper might make it more green, but doesn't really make it more healthy), but in other kitchens across the country, calories and grease are still the order of the day.

A dairy farm in China claims to have successfully genetically modified cows so that they produce human breast milk. If government approval is granted, the cow-produced "human" milk could be on supermarket shelves in China in three years. Maybe the breast milk ice cream shop was on to something.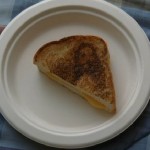 Someone must have been a really big fan of Glee's Grilled Cheesus episode.
VentureBeat is reporting that Jonathan Kaplan, who previously founded the company behind the Flip camera, is starting a chain of grilled cheese sandwich and soup restaurants. "Good for him, grilled cheese is awesome," you may be thinking. And yes, grilled cheese and soup is an awesome combination, but we're not sure if it's $10 million good. Someone at Sequoia is though – they've given Kaplan enough money to open 20 stores, which cost between $500,000 and $1 million to open.

Food trucks are catching on in many cities around the country, and their growing popularity may provide a boost to the mobile payment industry as well.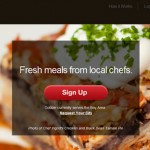 We were first introduced to the home cooked marketplace by French startup SuperMarmite at the 2010 LeWeb conference, and liked the founders' enthusiasm, but had our doubts about whether the concept would work in the heavily regulated US food system. Gobble, a website with an almost identical business model, has raised $1.2 million to find out.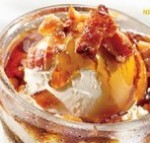 We're not sure why people keep trying to fix something that's not broken, but another strange take on ice cream is here. First it was anti-aging ice cream (which we would try, even if we're not totally convinced ice cream can replace good skincare), then it was Baby Gaga breast milk ice cream (which we'll pass on trying), and now we have Denny's maple bacon sundae (which we're undecided about).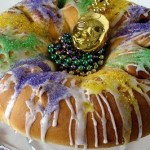 With a name like Fat Tuesday, you can't expect to celebrate with rice cakes and veggies. Just a heads up that none of these recommendations are going to go into the healthy eating category.