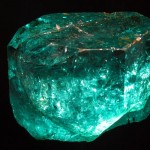 Long a hit with red carpet starlets, emerald will get a bit of extra attention in 2013 as Pantone's Color of the Year.

In a leak that seems not wholly unintentional, the entire first episode of Season 6 of Dexter has made its way online on bit torrent and steaming sites nearly a week before broadcast.

We've seen USB flash drives that double as keychains and miniature figurines, but a company called Crave is releasing a flash drive that doubles as a uniquely different toy.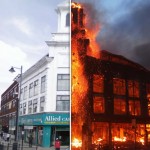 Four days after the initial incident that sparked unrest in London, there still appears to be no definitive end to the organized violence. Some blame BlackBerry BBMs and Twitter for facilitating the organization of riots and looting, but regardless of the communication tools used to communicate, London faces a bigger problem: police can't figure out how to quell outbursts of violence and stop them from spreading. That doesn't lend a lot of confidence to the city's ability to ensure safety for the 2012 Olympics.

AirBnB has been dealing with quite a bit of negative publicity as the story of a California woman, whose apartment was ransacked, robbed and trashed, circulated on popular blogs and mainstream media sites. While the investigation into that case continues, it seems the whole apartment ransacking facilitated by AirBnB thing isn't a one off incident, as previously implied by the company.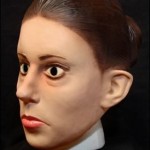 Someone out there just can't get enough Casey/Caylee Anthony memorabilia and just splashed out $999,900 to become the proud new owner of a Casey Anthony latex rubber mask.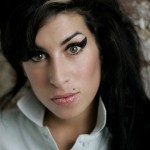 The BBC is reporting that Amy Winehouse, famous as much for her problems with drinking and drugs as her music and fashion hits, has died at the age of 27. The cause of death is still being reported as undetermined, but Winehouse recently cancelled a number of appearances after visible signs of alcoholism, and was previously warned that her drug use could lead to death.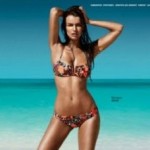 "Sex sells" is a familiar mantra, and although American Apparel seems to have proved that sometimes sex just makes feel people uncomfortable, a flash of flesh is still a sure fire way to draw attention to an ad. But does a sexy, highly visual ad sell product? Well, it seems like it depend on your gender, and the results probably aren't what you'd first think.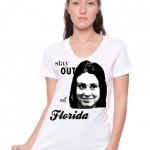 Casey Anthony will be released from prison today, and is expected to relocate and change her appearance. It's for her protection, since many people aren't in agreement with the Florida jury that found her not guilty of murdering her daughter, Caylee Anthony. If you're Nancy Grace, an HLN executive, or were otherwise glued to the edge of your seat during the trial, you may find this to be a bit of an anti-climactic ending.
Perhaps you find yourself longing for the circus-like atmosphere of the trial, but fear not – like any good show, this one comes with memorabilia.