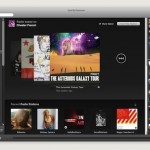 Spotify has only been available in the US since July, but they aren't wasting any time going after as many corners of the online music market as they can.
Today at LeWeb, Spotify founder Daniel Ek announced that the company will be launching "Spotify Radio," with a few features that they are surely hoping will make it a Pandora killer.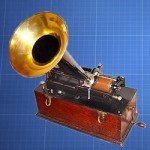 Innovation is often credited to the first version of something new, but design is the unspoken element that makes the difference between the product that's first and the product people care about. For more than a century, there hasn't been a better example of design driving innovation than the devices that brought music to the masses.

Groupon's run up to its IPO this morning has been over a pretty bumpy road. In spite of setbacks and plenty of negative opinion, there's one reason it's still worth the hype.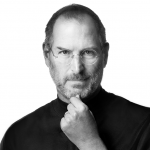 Even as someone who is staunchly a PC, it's difficult not to be touched by the death of Steve Jobs. Though not unexpected – less than a month ago Jobs resigned as CEO of Apple for health reasons, Jobs' passing is the formal end of an era that many hoped would not come for just a bit longer.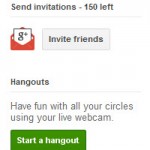 If you've been wanting to try Google+ (and you're not a brand or business), good news: Google's social project is now available without an invitation. there's a joke about +1s and guest lists somewhere in there, but we'll let you come up with your own.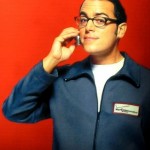 Determined to not let London be the first city to implement a Hosni Mubarak style crackdown on communication methods or devices, San Francisco transportation police suspended wireless access in stations in order to prevent protesters from organizing.

In a move somewhere on par with rearranging the deck chairs as the Titanic sinks, UK Prime Minister David Cameron has floated the idea of banning people suspected of organizing or participating in the London riots from social media. Since having more police than rioters is an idea that didn't occur to anyone until four days of disorder and destruction had passed, and it's easier to blame BlackBerry.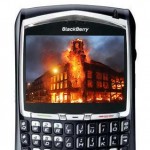 While analysts are predicting the imminent death of BlackBerry as Android and the iPhone battle it out for the title of the top smartphone, the phone that initially gained popularity among corporate users may be finding a new following among London youth.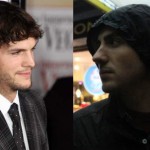 We've reported before on the rise of the contractually obligated tweet, and its increasing inclusion in celebrity endorsement deals, but how much are those tweets actually worth? Fab.com asked Hollywood star Ashton Kutcher and tech star (and Digg founder) Kevin Rose to offer their followers a $10 discount, and then they did something really strange: they released the results of their tweets.