A Handy Men's Fashion Guide to Looking Like You Care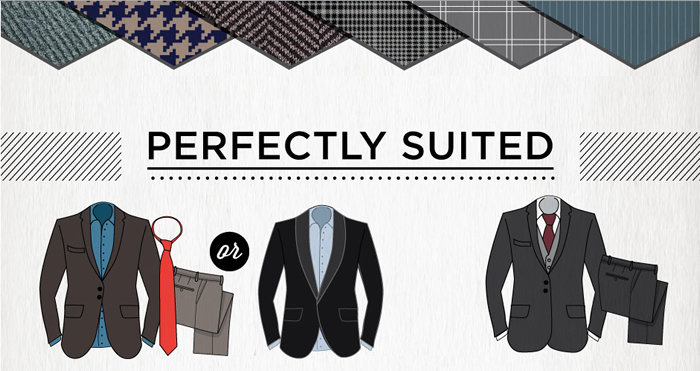 While modern offices may have lessened the need for tie tying skills and pocket squares, there comes a time when most men will have to go beyond the ill-fitting khakis that can be found in almost any corporate setting, or the t-shirt and hoodie uniform favored by the tech set.
CustomMade, a marketplace for – you guessed it – custom made wares ranging from art and furniture to clothing and jewelry, offers a detailed yet easy to follow guide for the times when the average working guy may need to not look the part. The bow-tie and tuxedo portions may not get regular use, but tips on fabric selection and shoe pairings are versatile enough to fit into an everyday wardrobe with ease.
Our favorite men's belt alternative didn't make it into the mix, but there's always next time. Until then, check out advice on getting the perfect fit, in the ideal fabric, with dashing patterns and complimentary pairings for the occasions when a bit of style is required.