Michael Phelps Takes a Bath for Louis Vuitton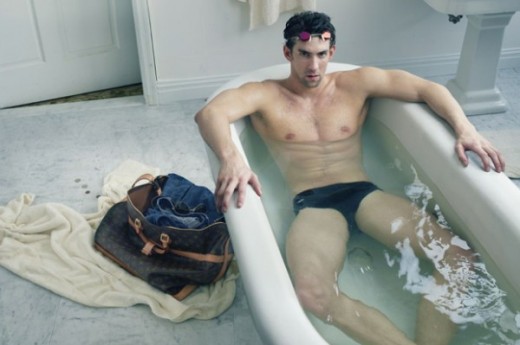 Louis Vuitton's latest poster boy is record setting Olympian Michael Phelps. In a campaign shot by Annie Liebovitz, who has been behind the lens for many of the luxury house's Core Values ads, the 22-time Olympic medalist splashes around a bathtub next to a monogram canvas tote.
A questionably placed bubble that probably should have been airbrushed out also appears, and even for a swimmer it seems a bit odd to bathe in goggles, but whatever works for getting the gold.
And, of course, you no longer have to lay awake at night wondering about how Phelps' medals get around.