Refinery29 Raises $3.5 Million – Now Worth At Least $50 Million
Commerce Grows, but Advertising Still Brings in the Big Bucks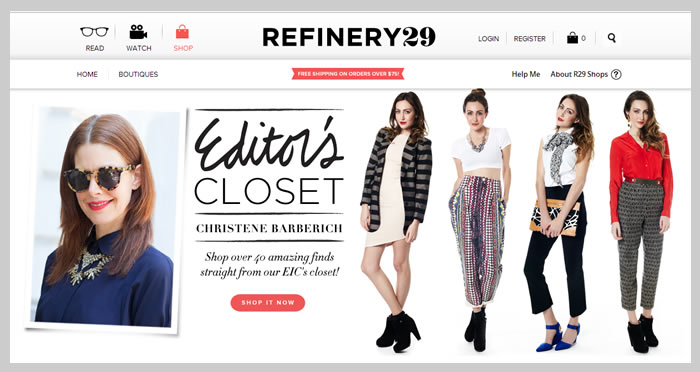 Refinery29 is one of the largest fashion blogs to go after the content + commerce business model, and now TechCrunch is reporting that Refinery29 recently raised $3.5 million.
We estimated Refinery29's valuation at $20 million, based on other blog sales and 2011 revenue estimates of $8 million, but in 2012 the estimates were $20 million. Using our previous multiplier of 2.5-4x revenue (what other big blog sales have brought in), that would place Refinery29's new valuation somewhere between $50 million and $80 million.
Investors in the latest round weren't disclosed, but from the SEC filing it looks like there's close to $600,000 still on the table for investors. Most fundraising rounds or comprised of multiple investors, and in this case Refinery29 secured 7 who contributed the combined $3.5 million, but $4.1 million was the size of the offering.
While Refinery29's e-commerce focus has contributed to the growth, going by recent quotes from co-founder Philippe von Borries the site still makes the lion's share of revenue (75%) from advertising. Â Which probably explains why retailers are so big on becoming content providers these days.
Refinery29 is currently ranked as the 3rd most influential style blog, right behind men's lifestyle publisher Hypebeast, who also made the leap from content to commerce.