Saffron Fix Wants to be the Blue Apron of Indian Food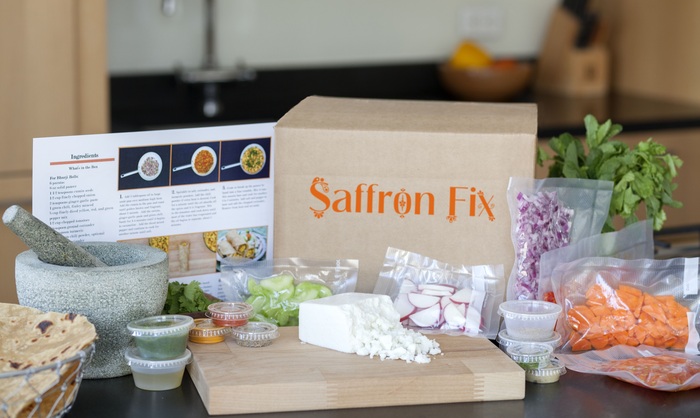 Saffron Fix {Kickstarter} is a food ingredient delivery service, like Blue Apron, but what makes it unique is that it focuses on Indian cuisine, and it allows customers to choose whether they want their ingredients to come chopped, grated or sliced.

Co-founder Ankita Sharma says she has seen two contrasting scenarios in the U.S. and India. In India, everyone has access to fresh, Indian cuisine, but here, most people's experience with it is at a restaurant. {TechCrunch}
Blue Apron has had success removing the least exciting parts of dinner (grocery shopping and ingredient preparation), and with their Kickstarter project 35% funded, with 46 days to go, it looks like Saffron Fix may have a shot at doing the same for Indian food.
Aside from the time savings of not having to find a specialty grocer to ensure you don't end up a spice or two short, Saffron Fix hopes to win customers by offering a simple preparation process.
Personally, I love the flavor of Indian food, but have a low tolerance for hot spices that leave your mouth with a lingering burning sensation. A rare combination, and one that restaurants don't always seem to understand, or be equipped to accommodate. If you have similar or opposite preferences – maybe you'd like your korma (a normally mild dish) extra spicy – then Saffron Fix could be a great way to pin down exactly what it is that your want more, or less of. The proposed pricing of $30 for a 2-person serving, which covers organic ingredients as well as bread and rice, is also significantly less than a comparable meal at a restaurant.
California, New York and the DC metro area (includes Maryland and Virginia) are the first markets where deliveries will be available.