WATCH: Beyonce Singing the National Anthem
Looking Incredibly Fabulous While Doing So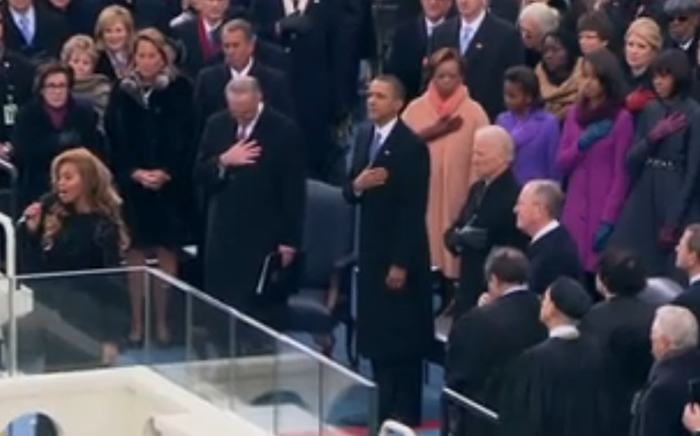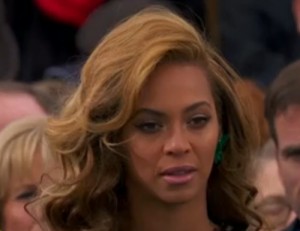 Beyonce kicked off what will be a few very high profile upcoming days with a rendition of the National Anthem at President Obama's Inauguration today. The Super Bowl half-time singer, and mom to Blue Ivy®, may not have had a meme-worthy hat (who could have really topped Aretha's topper anyway?), but she definitely got the memo on Emerald and brought the glamour with large multi-jewel green earrings. She wore a long, detailed black dress with sheer sleeves that probably would have been better suited for the inaugural ball, but the Anthem was pitch perfect, so being a little overdressed can be forgiven.
Her next big public appearance will be at the Super Bowl, and given the glitz and glamour of previous performers' costumes, perhaps this is Beyonce's version of low key.
Watch the performance below.