Wendy's Adds Foie Gras Burgers to the Menu, but You'll Have to Travel to Try It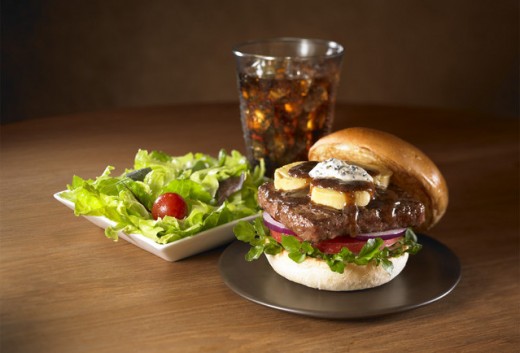 Wendy's Co., the third-biggest U.S. fast-food chain, added goose-liver pate and truffles to burgers as it invests as much as $200 million on a return to Japan two years after leaving the country.

The Japan Premium sandwich sells for 1,280 yen ($16) at Wendy's in Tokyo's Omotesando luxury shopping district, the first of a targeted 100 shops. {Bloomberg}
Luxury fast food? There may not be enough demand from the 1% for it to be a strong draw in the US, but Wendy's is banking on premium burgers to help strengthen its position in Japan. Analysts seem to think it's a solid plan.
Kyoichiro Shigemura, a financial analyst based in Japan told Bloomberg "this is an aging society which has more single people who just want a meal fast, but restaurants are too expensive so fast food is the correct sector to be in."
Most of the revenue for Wendy's comes from the US, and for 6 out of the past 8 quarters they've posted losses. Fast food restaurants stateside seem to battle it out with dollar menus, so it's not difficult to understand why they're looking at international markets and higher pricing to help their balance sheet.
Considering the rush everyone's been making into China, it might seem curious that Japan is the immediate focus. The company already has a number of restaurants in the country thanks to a previous partnership agreement though, so there's something to build off of in comparison to rapidly developing countries like China or Brazil where Wendy's is still exploring operating partnerships.