What Will Taco Bell's 'Low-End' Menu Look Like?
And Isn't the Concept of a "Low-End" Taco Bell Menu Redundant?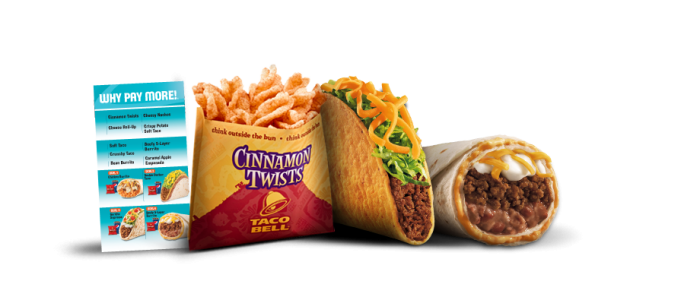 Taco Bell, the paragon of haute Mexican cuisine known for such gourmet offerings as the Doritos Locos Taco, is testing a new $1 category, described on a conference call as their low-end menu.
That's right, if you've ever walked into a Taco Bell and thought "I wish there were something available for less refined palates," the company understands your need.
Ironically, there are already $0.79, $0.89 and $0.99 items mixed into the existing Taco Bell menu, so the $1 low-end offerings will actually come at a higher price tag than some of the menu items currently available.