After calling 475 Fifth Avenue in Manhattan home for the last six years, reps for P.Diddy's clothing line Sean John announced this week that their flagship store will be closing due to what they feel is business disruption due to scaffolding.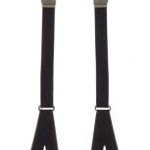 If you or your guy has been wondering how to keep shirttails perfectly tucked into pants lately, you can take this tip from lifelong bartender Toby Maloney and military personnel everywhere.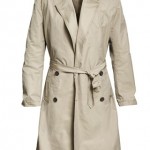 While the shopping on the menswear side may not be as frenzied, we can bet there will still be a healthy amount of competition for guys looking to step up their style with tuxedo shirts and jackets, as well as girlfriends and sisters going for holiday gifts.

First Gerard Butler is picked up by L'Oreal to convince men that they're worth it, now comes news that football player Troy Polamalu has had his 35″ long hair insured for $1 million by Head and Shoulders (Polamalu is a spokesperson for the brand). To give you a little perspective on how much more valuable Polamalu is with a follicle to follicle comparison, a pack of 16″ long human hair sells for $70 on Amazon. If you went hair crazy and covered your hair with 20 of those, it would add up to $2800 – or about 3% of what Troy Polamalu's hair is worth.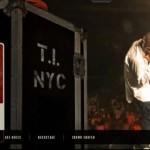 "Axe is all about being a guy's wingman and helping him as he navigates the mating game." -Mark Dwyer, Unilever marketing director
As Gawker commenters point out, a true wingman would probably encourage less Axe, but the brand is finding success with the strategy. Once the 18-24 target crowd finds out that mating means babies, we're not sure if that's the game they'll want to play, but trading off of the prospect of heightened romantic interest has made Axe products a category leader.

David Beckham will reportedly design a menswear line for spring/summer 2011 under wife Victoria's own popular VB Denim fashion label. And apparently it took some convincing from the former Spice Girl for Beckham to agree to do it.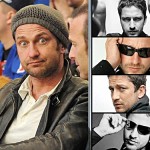 Scottish lawyer-turned-actor Gerard Butler is the new worldwide spokesperson (sans the U.S.) for the L'Oreal Paris Men's Expert line.
Gerard will join the list of genetically blessed celebrities who have endorsed the beauty brand, which includes Beyonce, Eva Longoria Parker, Penelope Cruz and Scarlett Johansson.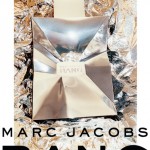 Marc Jacobs fans will soon be able to play the American designer's own version of tag. On Wednesday, the Facebook page for Marc Jacobs' latest men's fragrance, Bang, was launched. When the fragrance hits counters this Friday, the fan site will unleash a new game called "Bang! You're It," in which users can virtually "bang" their friends to earn points.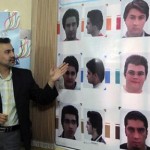 Finally, a ban we can support! If we can get Crocs on this list, we may be able to overlook Iran's little nuclear and human rights issues.
Okay, not really, but we doubt if there will be rallies on behalf of the opposition on this one. The Islamic republic recently held a Modesty and Veil Festival where organizer Jaleh Khodayar proposed styles "inspired by Iranians' complexion, culture and religion, and Islamic law."