5 Pairs of Crocs That Aren't Completely Hideous
Aah, Memorial Day Weekend – the unofficial start of summer. Also the unofficial start of sandal seasons which means you'll probably see a pair of those infamous plastic clogs creeping into a city near you. Yes, we're talking about the Crocs mules – the comfortable but visually appalling warm weather cousin of the Ugg boot.
It's not that we're opposed to comfort – heels these days are high enough to trip up even our favorite fashion victims, and we won't even get to the podiatrist bills later in life that fashion footwear can lead to; but comfort is no excuse for wearing the ugliest footwear you can find. In spite of that, we know some of you are going to be browsing for a pair of Crocs anyway. As a public service, we delved a little deeper into the line and found a few styles that are not completely hideous – some are even… kind of cute (yes, we were shocked too).
As a company, we love the generosity Crocs demonstrated when it came to earthquake victims in Japan, and that does make us feel good about supporting them – just try to do it in a pair of (comfortable) shoes that aren't a visual disaster.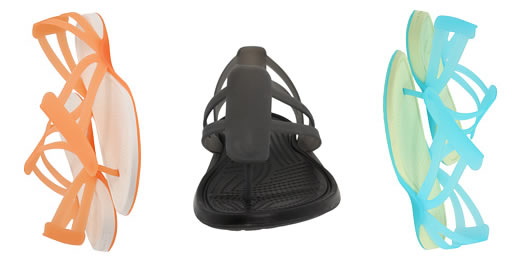 $35 @Zappos, Shown in Grapefruit/Oyster, Black and Aqua/Celery
We really love jelly sandals for summer, and these are actually a nice take on a traditional warm weather shoe. There are enough straps to draw memories of your favorite childhood pair, but not to the point of looking too young.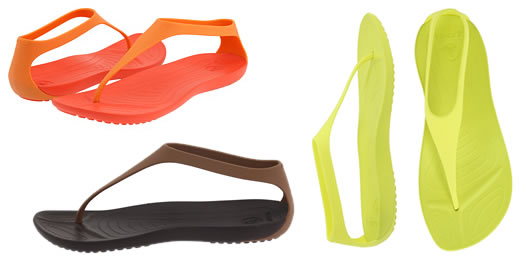 $30 @Zappos, Shown in Grapefruit/Pulse (neon orange), Bronze/Espresso and Citrus (neon yellow)
We'll agree with a person leaving feedback about these shoes that calling anything from Crocs sexy or "sexi" is a stretch we're not prepared to make, but the color combinations on these are pretty cute. The orange colorway is our favorite for the combination of neon colors and color blocking (which we're big fans of) for a surprisingly on trend sandal that's simple and attractive.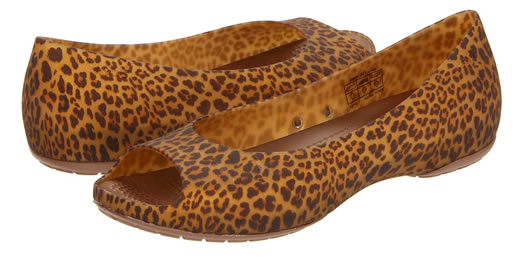 $50 @Zappos
We'd never suspect these were Crocs by looking at the animal print and classic cut, and that's what makes them really appealing.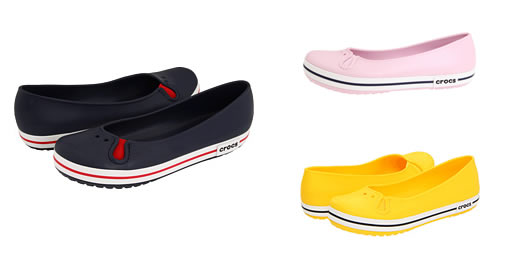 $35 @Zappos, Shown in Navy, Bubblegum (light pink) and Yellow
These shoes have the misfortune of sharing a name with a more traditional Croc shoe, but we won't hold that against them. Sometimes sneakers aren't practical for summer when you just want to slip on a pair of casual shoes, without being bothered with laces and the little bit of extra effort. These look to be a happy medium, and they even retain some of the rainy weather appropriate appeal of more familiar Crocs.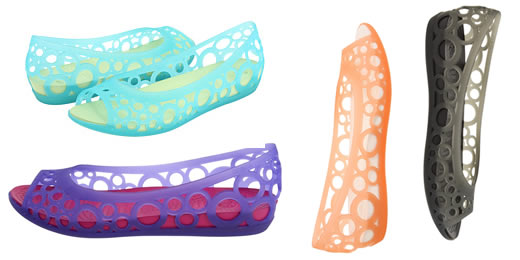 $40 @Zappos, Shown in Citrus/Celery, Ultraviolet/Berry, Grapefruit/Oyster and Black
Strapped or circled, the jelly outers with brightly colored insoles on this line won us over.

More Shopping & Inspiration