ASOS Tooled Bright Leather Satchel: The Daily Bag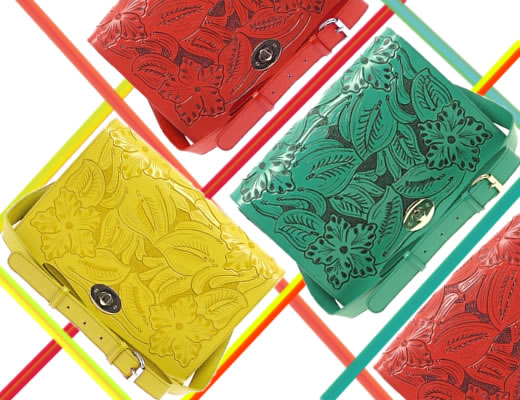 Bright colors are everywhere this year, which loyal readers may know we kind of love. In browsing for a few bright bags to bring those of you who are still attached to neutrals or a favorite little black dress, we noticed that a good portion of the bags we were bookmarking were from London-based etailer ASOS. So, this week we're highlighting all of the brights (get it?) that made us considering spending a small fortune in ASOS' bag section.
In addition to the variety of brights, the floral tooled detail on this satchel adds to the warm weather charm and makes a bag with a classic shape and simple style unique.
ASOS Leather Bright Tooled Satchel in yellow, $94.81 @ASOS. Also available in turquoise green and red orange.

More Shopping & Inspiration