Norma Kamali Takes the Mic at In-Store Beach Karaoke Party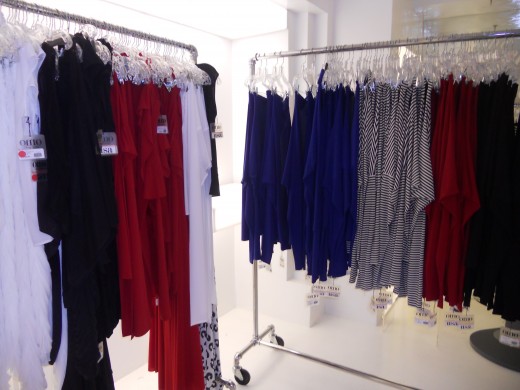 Norma Kamali recently hosted a Beach Karaoke party at her 56th street flagship locale.
Summer was in full swing as guests perused racks of heavily discounted swimwear, cover-ups, dresses, shorts, tops, sunglasses and beach care- all priced under $100 (reduced from $1,550). The selection was colorful, fun and easy to wear; holding true to the brand's key fashion components: invention, design and function.
Peak Organic beer flowed along with delicious olive oil popcorn (made with oil from Kamali's own collection). Olive oil is a passion for Kamali and she says, "it serves every nutritional, medical and beauty need, and the many uses are extraordinary." Each season a new harvest of oil is produced from different regional orchards around the world. From olive oil sunblock to massage oil, Norma Kamali has it all. Plus, as an awesome bonus, if you buy a bottle it comes with a free refill of any oil you choose.
The highlight of the evening was hearing the designer herself take the stage to sing and dance! The crowd cheered her on as she belted out the blues, capping off a fantastic evening.
Every Wednesday from 11am-3pm Norma invites you to join her for a series of fascinating presentations held in her Wellness Cafe. "Inside outside beauty really means something in the Wellness Cafe. Enjoy yummy refreshments, take home goodies and discover solutions to a wellness lifestyle that is healthy, sexy, fun and fashionable."  Click here for a complete listing of events and RSVP info. See you there!

More Shopping & Inspiration