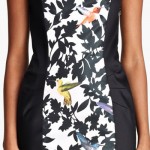 Thakoon Bird Print Sheath Dress, $1390 Flora, fauna and the feathered have always gotten along well in nature, so it's no surprise that they're also a frequent combination in fashion. We like Thakoon's bird print black dress for the graphic balance that lets the birds take center stage (literally), without becoming overwhelming. Front and back […]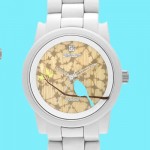 SPROUT Watches 38mm Bird Print Dial Watch, $60 Earth Day may be over, but those who care about the environment know what time it is when it comes to making more sustainable choices when it comes to the products they buy. Sprout uses corn resin, mineral crystal or bamboo for their watch dials, and biodegradable […]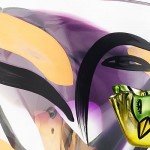 Kosta Boda Charms Bowl, $285 (background) and Yellow Happy Going Bowl, $125 (foreground) Birds in bowls usually don't have much to smile about, but these Kosta Boda bowls give sanctuary to a small flock, if only through brush strokes. Set against vibrant, transparent colors, it seems we've finally found Happy Birds. Perhaps not as popular […]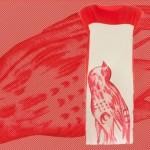 Milia MÂ Bi-colour Red/White Bird Print Dress, $653.85 The Little Black Dress is a classic, but as we saw from the fashion week trends this season, red dresses are getting a lot of love and some serious sharing on social media. So, what better addition to our fantasy closet than standout red dresses. First up, […]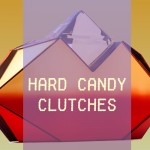 The standard rhinestone encrusted evening clutch is standard for a reason, but clutches in transparent acrylics (lucite, perspex or plexiglass depending on where you live) are adding a bit of bite to the traditional lipstick and phone holder. Yes, a few are covered with gobstopper sized gems and stones, but the most innovative are the […]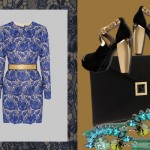 It's usually not until the summer months that the combination of vibrant blue on white or cream comes to mind, but Stella McCartney's blue lace number gets an injection of fall/winter flash with the gleaming gold and black belted waist. For the snowbirds who escape to warmer climes, and those who live in mild, sunny destinations year round, consider it a nod to the kind of holiday dressing those of us grudgingly awaiting snow and ice wish we could indulge in.
The color on everyone's lips, hips, fingertips and every other place imaginable this fall is oxblood. Also operating under the aliases of burgundy and brick red, this crystal covered stunner by KAUFMANFRANCO will satisfy any oxblood-thirsty fashion cravings. The transparent insets give a flash of flesh that keeps the dress modern, while the long sleeves […]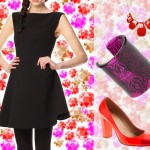 Pair a fit and flare classic black with bold red and magenta accessories for a style that's modern classic, and anything but basic.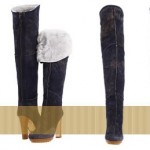 We did what we thought to be impossible this summer and surfaced 5 pairs of Crocs that aren't entirely hideous. With fall officially underway we've taken on the challenge again with Crocs' cold weather cousin – the UGG boot.
Not even Jimmy Choo could bring us around to the boot that puts the ug(g) in fugly, but after a bit of research we encountered a few UGG styles that didn't makes us recoil in disgust. A few were – wait for it – actually attractive (as opposed to simply not ugly). Really!