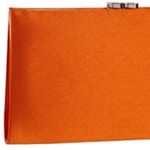 Summer's close to coming to an end, and while not many people will miss the occasional triple-digit temperatures we'll definitely miss the bright colors that are going to give way to the jewel tones spotted all over runways. Perhaps that's why we're giving lingering looks to orange pieces these days – it's the perfect transitional shade that looks right among summer's brights, but it's equally at home among traditional autumn colors. So while we're hoping for a few holdover warm weather days that extend the shelf life of certain summer pieces, we're more than ready to jump into the clutches of these little, bright beauties. Orange you? (don't worry, we'll only use that once)
H&M recently announced the winners of their "Your Art Here" competition, which asked young artists to submit their work for a chance at having it featured on t-shirts in H&M stores across the country and a cash prize.
This year's winning designs came from Myla Angela Cruz, Kevin Fuhrmann, Jordan Tiberio, Beth Zimmerman and Rockie Nolan. If you're in New York, visit the H&M at 42nd & 5th Avenue to see all of the shirts on display. If you're not? Take a look at the video below.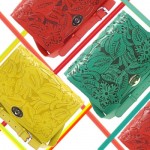 Bright colors are everywhere this year, which loyal readers may know we kind of love. In browsing for a few bright bags to bring those of you who are still attached to neutrals or a favorite little black dress, we noticed that a good portion of the bags we were bookmarking were from London-based etailer ASOS. So, this week we're highlighting all of the brights (get it?) that made us considering spending a small fortune in ASOS' bag section.
In addition to the variety of brights, the floral tooled detail on this satchel adds to the warm weather charm and makes a bag with a classic shape and simple style unique.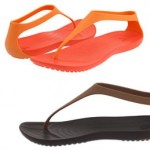 Aah, Memorial Day Weekend – the unofficial start of summer. Also the unofficial start of sandal seasons which means you'll probably see a pair of those infamous plastic clogs creeping into a city near you. Yes, we're talking about the Crocs mules – the comfortable but visually appalling warm weather cousin of the Ugg boot.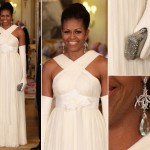 While many people have said that the daytime ensemble Michelle Obama wore when meeting Prince William and the Duchess of Cambridge (Kate Middleton, if you're on friendlier terms) wasn't her strongest, we're head over heels in love with her look for the later state dinner at Buckingham Palace.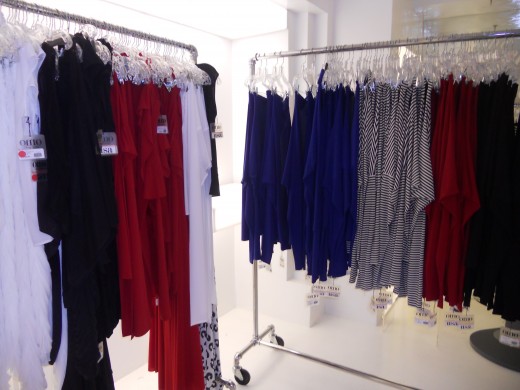 Norma Kamali recently hosted a Beach Karaoke party at her 56th street flagship locale.
Summer was in full swing as guests perused racks of heavily discounted swimwear, cover-ups, dresses, shorts, tops, sunglasses and beach care- all priced under $100 (reduced from $1,550). The selection was colorful, fun and easy to wear; holding true to the brand's key fashion components: invention, design and function.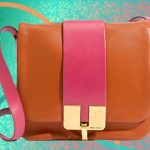 If you want to go more luxe than laid back with your crossbody, this pink and orange beauty that captures the 70s glamour of Marc Jacobs' spring collection (you'll be time traveling again to the '40s for fall, enjoy it now) is one of our favorites. The brown version has its own vintage charm, but this color combination is perfect for the season and maybe even beyond if you're not ready to return to the structured neutrals a few months away.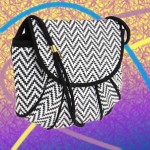 The weather now may be soggy and gross in many parts of the country, but summer festival season isn't too far away. So, no better time to kick off a week of crossbody bags that keep hands free for drinks, dancing, and if the rain keeps up, holding an umbrella along the way. Proenza Schouler had runways full of Aztec-inspired prints, and while they're all over shorts, hoodies and accessories they didn't make it onto as many purses. Fortunately, Volcom picked up on the trend and the result is this cute crossbody with a similar feel at a dissimilar (much more budget friendly) price.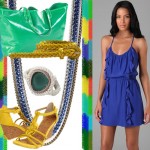 Whether you want the boy from Ipanema or want to be the girl from Ipanema, there's no better time than summer to take inspiration from the blue, yellow and green of the Brazilian flag.