The Sophisticated Jelly Bag
The Weekly Bag
Jellies are a familiar throwback to childhood summer styling choices for many people. The success of Furla's Candy Bags has spawned plenty of imitators, and given free license to plenty of inner 5-year-olds to work the shiny, translucent material into grown-up style. The simple shape and clean detailing have helped significantly; it's one thing to channel younger style favorites, it's something else to look like you're raiding a child's closet.
But there are lots other purse shapes to be explored, and this crossbody does it with minimal hardware details, and an ombre body that make it the perfect all ages jelly bag for summer. The black version definitely has a shelf life that will extend well into fall, but the neon yellow and light blue colorways are the ones that kicked our SOS (Shiny Object Syndrome) into high gear.
Vince Camuto Ombre Jelly Crossbody in Black, $98; Wedgewood (light blue), $73; and Lime Punch (neon yellow green), $73
Looks great with: a cream or light neutral zip-top pouch to keep everyday purse items together and out of plain view. A clean, minimally adorned pouch would look amazing, but texture and studs would take it to the next level.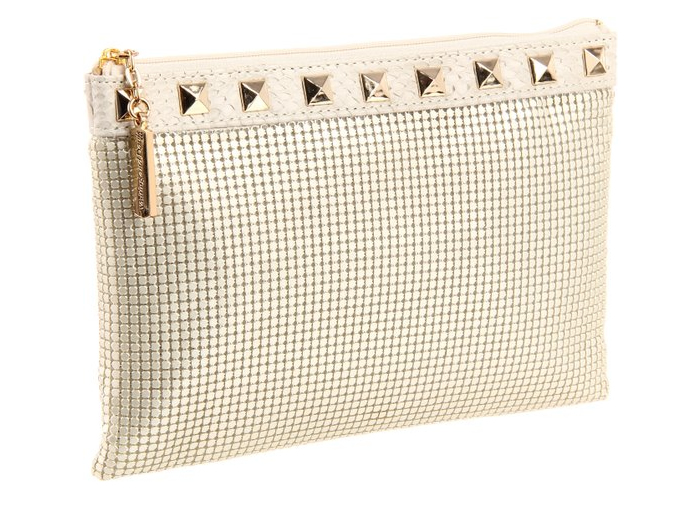 Whiting & Davis Studs & Snake Clutch in Pearl, $73

More Shopping & Inspiration