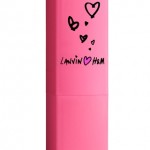 If the dresses, shoes and menswear of the Lanvin for H&M collection don't do anything for you – well, you probably stopped reading any blogs covering fashion a few hours ago. If you're still tuned in though, for our final gallery we're spotlighting the jewelry, bags and accessories that round out the collection.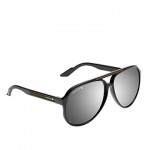 Reports of fecal matter and bacteria found on the glasses given to moviegoers in theaters may have a few 3D enthusiasts considering an investment into their own pair of glasses. And for designers, the consideration doesn't come a moment too soon.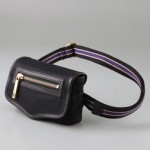 One of the things we love most about fashion is its cyclical nature – the way trends come and go and are reinvented again and again, but it is always surprising when fads that seem like they are destined to be one hit wonders come creeping back into the fashion conversation. After the fanny pack craze died with the '80s, there seemed to be no chance of its return, as it became the brunt of countless jokes, but low and behold, we now present to you the potential resurgence of the hands-free purse.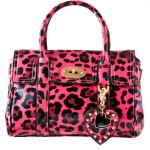 Gilt launched the new Mulberry line for Target with a pre-release of four handbag styles and to say it was a success would be an understatement. The bags were a hit, selling out in mere minutes and the official launch today at Target stores and on target.com seems to be following suit. Unfortunately, many of the styles are already sold out online, so you'll have to get a move on and fight it out at a retail location.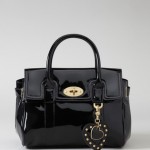 Remember the Mulberry for Target collaboration we told you about? Well, if you were on Gilt.com at 12pm today you may have been one of the people to pick up one of the first bags. If not? Well, they're all sold out now, but we did grab photos of the preview collection so that you can prepare your shopping list for October.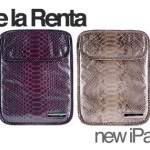 We've been keeping you up to date with the all the new technologies emerging left and right- along with the fashionable accessories designed to complement them!
The newest must-have gadget, the iPad, now has sleek, trendy and stylish accessories from major designers. If you don't want to scratch your diamond studded iPad, Louis Vuitton has a case coming in 2011, Gucci's taking pre-orders for their version now, and Hermes is putting together "special order" versions with matching headphone holders. Oscar de la Renta, however, beat them all to the punch when he sold iPad covers on his website.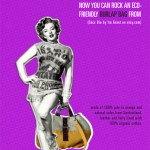 If you've taken advantage of a restaurant week recently, or just made a trip to a modern grocery store, chances are you haven't seen a functional burlap sack in a long time. Once the bag of choice for potatoes and produce, if you're under 40, you may not have seen a functional burlap sack in – well, ever. But if you're looking for an eco-friendly bag with a bit of vintage charm, but not too much kitsch, Swiss-based handbag maker Ira Grant offers burlap bags that are bright, stylish and fit the bill. You may not be a Marilyn, but you too can turn heads – even in a burlap sack.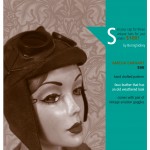 Her label may be called Boring Sidney, but Belle, a milliner based out of the Seattle area, produces headpieces that are sure to excite any vintage fan. Drawing inspiration from everyone from Jeanne Lanvin to the Women's Army Corp, the headpieces from the 10-year-old label are instant classics. View 5 of our favorites under $100.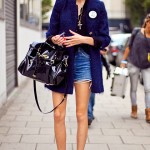 Many fashion and budget savvy women have been singing the praises of affordable retailer Target since the company began collaborating with high-end designers to produce limited-edition capsule collections. Target's GO International have always been – well, international, but there's a definite Brit kick lately. One of Target's most recent collaborations was with Liberty of London, […]